Last week, the Reproductive Health Supplies Coalition (RHSC) announced a $200,000 Innovation Fund grant to Financing for Development (F4D). The grant aims to increase equity and access to healthcare supplies and services in Latin America and the Caribbean through the Coalition's Market Development Approaches Working Group.
The grant to F4D supports expansion work with Kangu, the first crowdfunding site for safe births, to launch new service delivery partnerships in Latin America and the Caribbean that target maternal and neonatal mortality. Despite the region's growing wealth, over 9,000 women and 45,000 newborns continue to die each year from easily preventable complications of pregnancy and childbirth.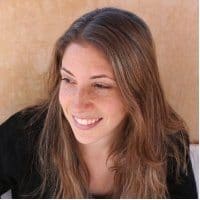 CEO of Kangu, Casey Santiago stated, "Too many expectant mothers in the region deliver without a skilled attendant or in facilities that lack quality standards, supplies and emergency services. The vast majority of deaths and injuries can simply be averted if mom and baby have access to basic healthcare services."
Kangu's crowdfunding technology makes it possible for individuals to donate $10 or more to fund the costs of those services. Kangu supports a full continuum of maternal and newborn care, including healthcare during the fragile delivery period, which has been proven to significantly reduce death and disability.
"By applying a technology-powered financing model to maternal and neonatal healthcare, this project will unlock much-needed funds in the region and deploy them efficiently to high-impact healthcare providers," Aron Betru, Managing Director of F4D explained. "By partnering with Kangu, we are supporting yet another innovative financing mechanism to address systemic market failures and to engage multiple sectors in this effort."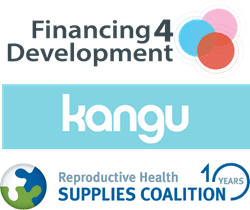 By providing a new channel for funds to be targeted to where they are most needed, F4D and Kangu seek to mobilize a community of individual and corporate donors in order to decrease maternal and neonatal mortality. Coalition Director, John Skibiak noted, "As a coalition of 300 public, private, and non-governmental organizations, we are very pleased to support this multi-sectoral effort to expand access to healthcare supplies and services where it is most needed in the region. The focus on Latin America and the Caribbean enables us to spotlight the growing inequities as well as the opportunities for impact that still exist."

In partnership with the Reproductive Health Supplies Coalition, and specifically the Market Development Approaches Working Group, F4D and Kangu anticipate that pilot locations will begin accepting donations and expanding access for expectant mothers as early as October 2014. Kangu is the second innovative financing mechanism supported by Financing for Development alongside its flagship program, Pledge Guarantee for Health.

Sponsored