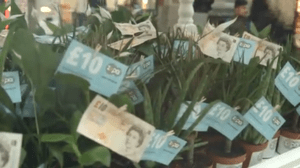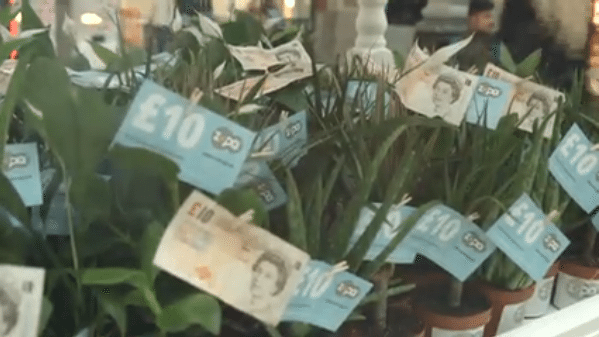 Zopa, one of the leading peer to peer lenders in the UK has taken to the streets of London to promote the benefits of their services.  Now lending and borrowing money is serious business but leave it up to the Brits to find some humor in something that be at times a bit drab (for most people that is).  Zopa has lent over £620 million since day one and a growing number of both borrowers and investors have come around to the benefits of P2P lending.  So what did they do to push their message out further?  They gave away money trees of course.
In a unique approach to promotion Zopa handed out plants that came attached with free money to illustrate how easy it is become a Zopa lender.   They even had some "grow your money" beans for commuters could plant when they got home.  I am not certain if  I could see Lending Club or Prosper doing the same.  I will have to ask
Anyway – Zopa has lent £627 million and they repeatedly have received rave reviews.   So check out their money tree pitch perhaps you will find a money tree of your own.