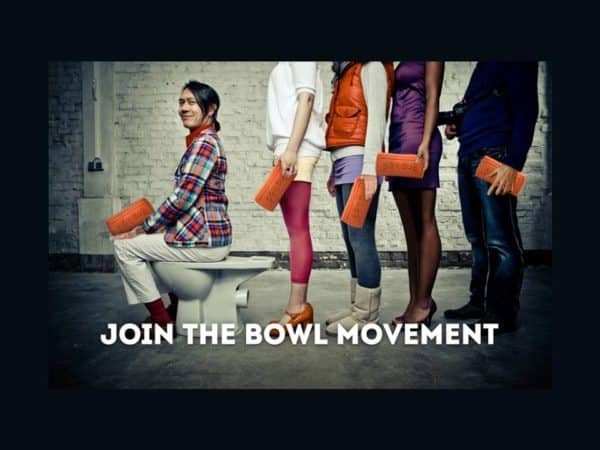 In probably one of the cleverest crowdfunding campaigns of all time,  a creative group of concerned Californian's has launched a project on Indiegogo to save water by literally dropping a brick in your toilet. Yes this is full of toilet humor but this is also a very serious issue.  The dire situation regarding the drought in California is in the news everyday.  This is the fourth year of the drought – the worst in history.  Lack of water impacts lives and businesses daily and many communities are only days away from having no water at all.
Don't Be De-Turd.
According to campaign organizers;
There are 5 cities with no tap water already in CA, no tap water at all:
In some communities homes depend on private wells, and one by one, they're going dry
Bakersfield is apparently only a matter of a few weeks away from running out.. thats half a million people.. and guess what.. they have imposed NO water restrictions
The drought is a true crisis and crippling many industries and the agriculture business.  Ironically water usage went up in LA after Governor Jerry Brown called for cutbacks.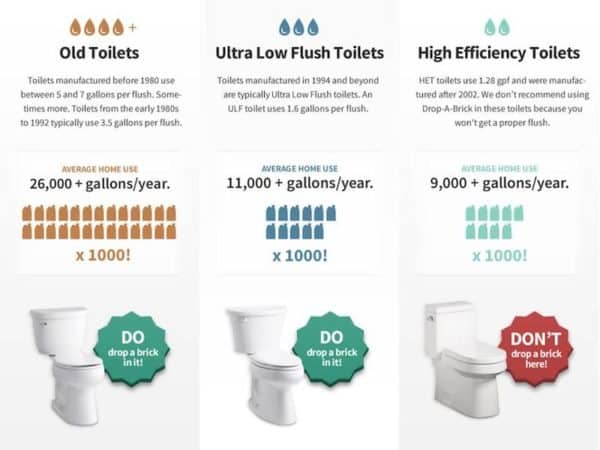 I had a chance to speak to Ian Montgomery, one of the creators, who is originally from Australia which is another country that suffers from severe water shortages.  He informed me that in Australia you are banned from washing your car, with the exception at a service that recycles water. And sprinklers are prohibited too.  In California this is not the case.  The prevailing hope is that it will rain soon. But what if it does not?
Quite possibly, the biggest thing to ever happen in your toilet..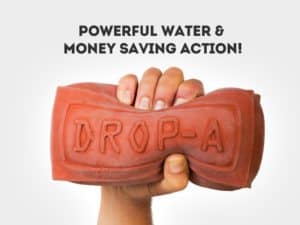 The approximately 85% of toilets in California use 1.6 gallons or higher per flush.  The current standard for flush toilets is 1.2 gallons.  This campaign has created a an eco friendly "hydro gel" brick.  The super absorbent brick can displace about 0.4-0.5 gallons of water in the basin.  Drop it in your toilet and you will dramatically lower the amount of water you use every day, all year long.

It is estimated that if every toilet in California used the Brick that 67 million gallons would be saved.  Every day.  The household would save money too with an estimated amount of up to $25 per person per toilet each year.  Cost of a brick is $15 bucks so it quickly pays for itself depending on how frequently you go to the loo.

The organizers have a contribution option where you can purchase a brick and donate one at the same time. They will then distribute these bricks to the towns across California to help save water.  They intend on collaborating with different groups to distribute quickly, starting with Tulare Country and the city of East Porterville to help provide families there fast relief.

The project hopes to raise $80,000.  They expect this to be the minimum amount needed to bring the Brick to life.  With this funding they can create the molds and produce the Bricks in high volume amounts.  Expected delivery is in November.  And you don't need to be from California either! I will guess there are many toilets in the US that waste water with every flush.

Conserve water. Save some money and back a great campaign. What could be better?  Drop a Brick in your toilet.  You will feel great.

Have a crowdfunding offering you'd like to share? Submit an offering for consideration using our Submit a Tip form and we may share it on our site!

Sponsored Links by DQ Promote