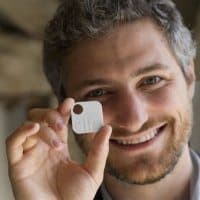 Described as the worlds largest lost and found, Tile – an item finder device, has received significant funding from two big name investors.  In a public statement, Tile indicated they have closed on $13 million in funding, including $9.5 million Series A from GGV Capital and $3.5 million in seed funding from Tencent.  GGV was one of the beneficiaries of the recent Alibaba IPO.
Tile ran an incredibly successful pretail crowdfunding campaign back in 2013 – skipping over both Kickstarter and Indiegogo.  While the stated goal was only $20,000, the company quickly raised over $2.6 million with the support of over 49,000 backers.  The project rapidly shifted into e-commerce mode, as the company geared up to register additional orders.  To date Tile has shipped over 300,000 of their devices. and continues to receive orders.  Approximately 60% of initial orders were placed in the US with the rest from 30 countries from around the world.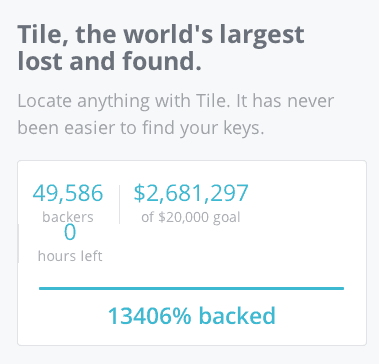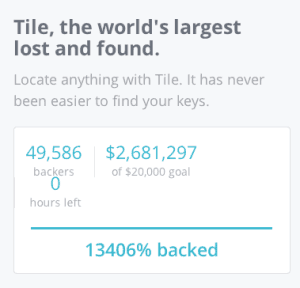 Tile, while not the first entrant into the item finder space, is probably the most successful.  The very public popularity of their crowdfunding campaign spawned multiple products attempting to recreate the crowdfunding triumph.  Tile benefited from a simple, yet elegant design, that seamlessly connected to a users iPhone via an App.  Using BlueTooth connectivity, Tile communicates to the iPhone notifying the user of the location of the device.  Tile allows any iPhone that has the Tile App installed to relay the hardwares' location thus extending the reach of the service – described as a virtual "search party".  The new funding will aid in the development of an Android app and assist in scaling global demand.  Tile expects a new iteration of their product sometime in 2015.
As part of GVV's participation, managing partner Jeff Richards will join Tile's Board of Directors.

"The Internet of Things market is about to go mainstream and Tile is poised to be a dominant player because of its incredibly innovative product platform which provides simple, elegant, 'every day' functionality to any consumer with a mobile device," said Richards. "With the rapid growth of the Tile community, the company is creating an incredibly powerful network effect. We're thrilled to help finance Tile's expansion and scale on a global basis."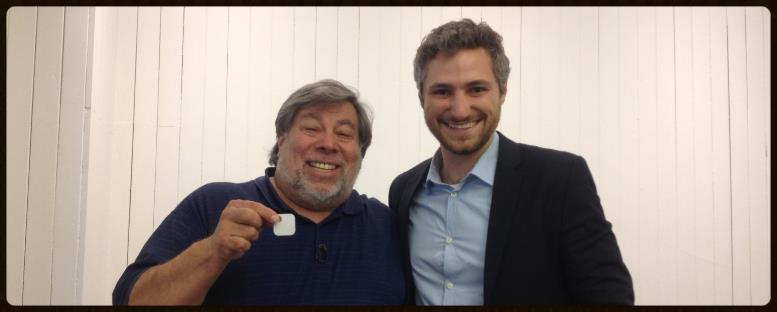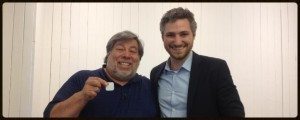 Tile was founded by CEO Nick Evans and COO Mike Farley.  Prior to founding Tile, Nick had experience working at Lockitron and Pebble Watch.  Lockitron ran one of the first self-crowdfunding campaigns and created the software to manage the project.  The software has since been leveraged by countless other products.   The relationship with both Pebble and Lockitron gave Nick a solid network of entrepreneurs in the hardware space – a group of people he continues to reference today.  Crowdfund Insider recently touched based with Nick and he commented on the relationship,  "I was quite lucky to have been close to these guys".
Asked about getting Tile up and running Nick stated, "A lot of people told us we were crazy.  People thought we were nuts.  We could not have done this without all of our backers".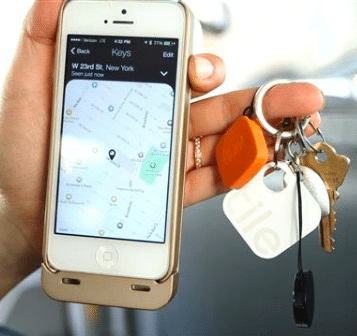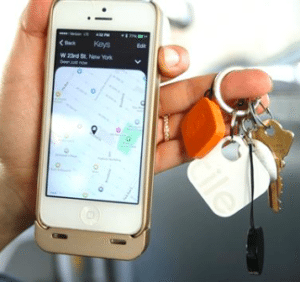 Nick shared a recent story about a user who lost his keys at the Orlando Airport only to receive notice a couple weeks later via an installed Tile App on another phone allowing him to easily retrieve the lost keys.  As the installed user base grows the effectiveness of the crowdsourced lost and found improves.  While a device that incorporates a GPS chip sounds great the technology does not exist today to make it efficient and cost effective.  Scaling into Android products, beginning with the Samsung Galaxy S5 will help the network grow.
The new investors will bring a wealth of experience and insight to help grow the young company.  Beyond GVV and Tencent other investors included many well known names;  Tandem Capital, Nick Woodman (Go Pro), Rothenberg Ventures, Jerry Yang's AME Cloud Ventures (Yahoo), Dave Morin's Slow Ventures (Path), Charles Huang (Guitar Hero), Chris Hulls (Life360), Bob Lee (Square), and Mike and Kass Lazerow (BuddyMedia) and more.
For Tile they see their immediate mission as building more Tiles to catch up with demand.  Simultaneously they continue to grow the worlds largest networked lost and found.
Related articles across the web
Sponsored Links by DQ Promote