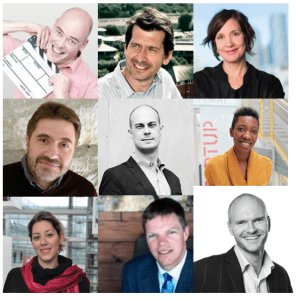 Crowdsourcing week is gearing up for their European event scheduled to take place in Copenhagen later this month.  Following successful events in both  Singapore, and a recent gathering in Warsaw, Crowdsourcing Week is taking their message of collaboration and the crowd economy to Denmark with a long list of industry participants.
The three day event will be subdivided into three different areas of focus;  The Crowd Economy "Big Picture", Crowdfunding and Crowd technology & Business models.  Speakers include; Jonathan Medved of OurCrowd, Michael Eis of Boomerang, Oliver Gajda of the European Crowdfunding Network, Tom Britton of Syndicate Room, Lasse Mäkelä of Invesdor, Barry James of the Crowdfunding Centre and many others.
UK based Nesta will be giving a presentation on Digital Social Innovation touching on the topics that address harnessing technology and the internet to improve lives of all.
Crowdsourcing Week seeks to advocate open innovation, a collaborative economy and crowdfunding.  Sessions at the event will highlight practical expertise in crowdsourcing and  upcoming trends.   Event organizers expect attendees to be able to gather ideas and inspiration to drive innovation within their own organizations.  The three day event will be held at the IT University of Copenhagen on October 14-16.