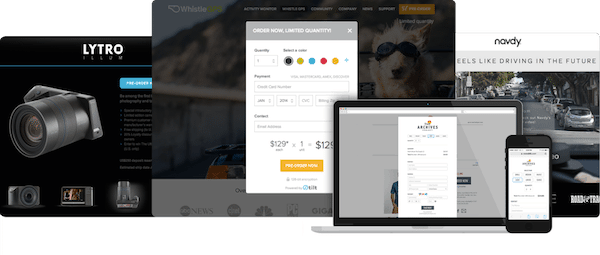 Earlier this week, crowdfunding platform Tilt announced the official launch of Tilt/Open Pre-Orders. It is considered the easiest way to turn any website, such as static, WordPress, Squarespace, SpaceCraft, or any other, into an online store, taking pre-orders, all by dropping in two lines of code. Oh, the best part? It's all free.

Tilt's Matt Lebel took to the platform's blog and wrote, "Over the past two years, we've built some amazing crowdfunding and commerce tools (from Tilt.com, the fastest and simplest way to collect money from a group — to the largest open-source crowdfunding tool in the world, Tilt/Open).
"Today, we're excited to launch our latest advancement which is a feature request we've heard for over a year now. If you're a brand or business that is looking to crowdfund or pre-sell online, then today's announcement will make Tilt/Open the one-stop-shop for all of your needs."
He also mentioned, "Last year, the product launch of our downstairs neighbors, Coin, kicked off a trend to accept pre-orders from their own website with a slick, one-step payment form. Since then, many other successful products have launched in similar fashion, and we've powered a number of them, including Navdy, Amp, Whistle GPS,Lytro and more.
"Coin rolled their own system, building directly on top of a payments processor, and developing custom features like a referral system, order management tools, integrations with retargeting tools, and more. We wanted to empower other creators to have the same powerful features without needing to build them from scratch — and today this tool is open to the public.
"We've been testing this tool in beta and it has already processed millions of dollars worth of products, powering some of the biggest pre-order launches in recent months. As professional crowdfunding continues to grow and evolve, we're excited to be building the tools for the next generation of online commerce."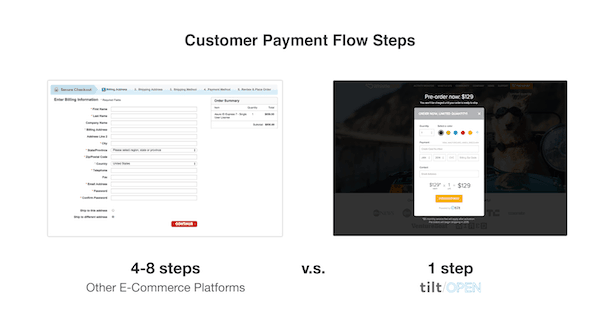 Key features of the Tilt/Open Pre-Orders services include:
Fully hosted payments and processing
Built-in referral system (just like Coin)
Promo codes
Shipping address verification
Fraud prevention
Beautiful mobile optimization
Near-infinite customization of look, feel, and options to suit your product (styles, sizes, etc)
The ability to charge now or later
Sponsored Links by DQ Promote