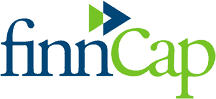 finnCap, an independent broker, has launched a crowdfunding service by partnering with InvestingZone.  The portal is a bit of a hybrid as it intends on matching professional investors but may also be used by AIM listed companies seeking to raise capital.  Following the compelling success of consumer facing company Chapel Down, a publicly traded company that offered shares on Seedrs, the timing may be right for other platforms to move into the listed company crowdfunding space.
finnCap is self-described as the number on broker to AIM listed companies and a top ten adviser on the London Stock Exchange (LSE).  finnCap also maintains an institutional broker team and seeks to "develop made to measure solutions to meet the individual needs of each of [their] clients".
Sam Smith, CEO of finnCap was quoted on the arrangement:
"finnCap believes that traditional banking models are not providing adequate access to growth capital for ambitious listed and private companies.. The new service allows management teams and entrepreneurs to access further sources of equity investment, and allows qualifying investors a new selection of investment opportunities."
InvestingZone CEO Jean Miller, shared her opinion;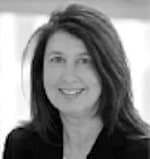 "finnCap's choice of InvestingZone as a partner confirms our position as a professional equity platform, offering genuine investment opportunities on sensible valuations."
finnCap will "match professional investors with ambitious entrepreneurs" as part of their angel network or "fAN Club".  The strategic shift should make their portfolio of offerings more competitive in todays fast changing capital formation space.