Last week, a group of students at Boston University hit GoFundMe to raise $70,000 for the independent student-ran newspaper, The Daily Free Press. According to the campaign, the new paper will stop publishing its weekly print edition on December 31st if the media outlet doesn't pay its $70,000 debt.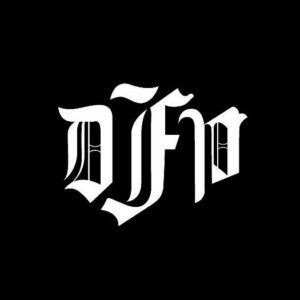 According to the campaign's description, The Daily Free Press was founded in 1970 at the time of student protests following the Kent State shootings and has been reporting daily university and city news ever since. Over the past several decades, the many students involved with The Daily Free Press have had the opportunity to learn the basics about print and online journalism, along with the significance of news reporting in an urban environment and how to write a journalistic voice. Unfortunately, the newspaper's bills began to pile up and now the students are struggling to keep up.
The campaign's organizers wrote,"Much like any other legitimate newspaper, we are a business, and a vast majority of our funding comes from advertisements. Our costs during the last 44 years have included paying a printer for daily print production, rent, and the many small fees associated with running a business.
"In recent years, advertising revenue at The Daily Free Press has decreased significantly, and the organization failed to properly adapt. As of November 1, 2014, The FreeP's total debt is $67,953.19. In response to this deficit, as of the 2014-2015 academic year we have changed from a daily to a weekly print model, emphasizing daily online content . This remodeling has cut our costs by nearly 80 percent, and we expect to it to be much more sustainable. However, our primary creditor and publisher, Turley Publications of Palmer, MA has given us an end-of-the-year deadline to repay a significant portion of this debt, or they will close our account. If we have not resolved a majority of this debt by December 31st, BU's only print newspaper will cease to exist.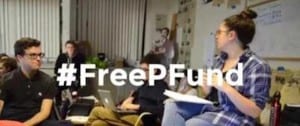 "We at The FreeP are appealing to all who are involved with the Boston University community, as well as anyone who recognizes the importance of student journalism. Alumni and alumnae of both BU  and The Daily Free Press itself, family members, and unaffiliated individuals with an interest in student publications or journalism in general, we ask that you donate whatever amount of money you can to our beloved FreeP. With your help, we will continue to provide not only news content to the BU and Boston communities, but also a first-rate journalism opportunity for students."

So far, the campaign has raised over $18,694 from over 300 backers, according to Boston's NPR news station, 90.9 WBUR, there are also pending donations from TV host Bill O'Reilly ($10,000) and Massachusetts philanthropist, Ernie Bosh, Jr ($50,000). Sharing his excitement about the project's success, editor-in-chief, Kyle Plantz, told The Boston Globe, "It's so great to see not only our staff members and family and friends, but also to hear from alumni and people who haven't heard of us or read us to donate just because they love student journalism."

The Daily Free Press noted that Back Bay Publishing, Inc, dba The Daily Free Press, is an IRC 501(c)(3) organization to which contributions are tax deductible.

___________________________________________________________

Have a crowdfunding offering you'd like to share? Submit an offering for consideration using our Submit a Tip form and we may share it on our site!

Sponsored Links by DQ Promote