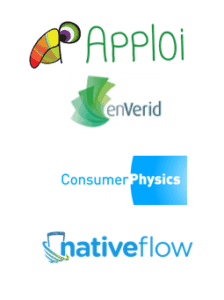 Global investment crowdfunding platform OurCrowd has published a list of portfolio companies that have won various awards.  OurCrowd is different from many crowdfunding platforms in that they invest in each and every one of the companies listed on their portal. It is also interesting that OurCrowd has helped to finance on of the first ever equity crowdfunded companies to do an IPO.  Re-Walk (also an award winning company) hit the screens of NASDAQ earlier this year.
The diverse group of companies and awards they have won include:
Consumer Physics:  Developer of SCIO, a handheld scanner that can reveal the chemical makeup of things simply by pointing the device at the material.  Initially the product is being marketed to consumers so they can actually know what they are eating.  Consumser Physics was #5 in Globes most promising Israeli startups.
enVirid Systems:  A company that saves energy in air-conditioning systems also made the Globes list.  This Israel based company came in at #8 on the list.
Apploi:  This business is the winner of the "Best Business Product iPad App 2014 –part of the Tabby's.  Apploi is an ecosystem for jobseekers that integrates video leveraging the power of the internet to bring more personality to a CV.
Nativeflow: Winner of the Best Mobility Solution from the Healthcare IT Summit, Nativeflow makes it easy for healthcare organizations to allow employees to bring their own smartphone (BYOD) and use it at work.  Saves money and encourages productivity.
If past experience is any indicator of future performance, the success of OurCrowd's small but elite group of companies is quite positive for the platform.