Global Crowdfunding Platform Recognized as Certified B Corporation.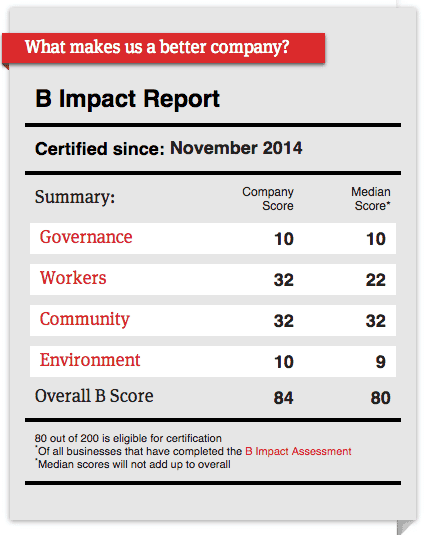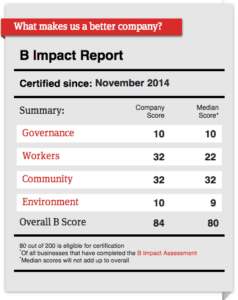 Brooklyn based Kickstarter has shared in a post that they have been acknowledged as meeting the very high standards as a Certified B Corporation.   Kickstarter topped the median score garnering an 84 on their report.  Created by non-profit B Labs, the organization is leading the charge in redefining success in business.   Companies may voluntarily choose to distinguish themselves by offering a positive vision of doing better in business. B Corps states;
"[We] create higher quality jobs and improve the quality of life in our communities. And, as the movement grows, it has become an increasingly powerful agent of change. We are passing laws. We are driving capital."


Today Kickstarter joins the ranks of over 1000 other businesses that have completed a similar process and thus entered an elite brethren of firms who advocate greater economic opportunity, addressing most challenging environmental problems and bringing more fulfillment to people who work for Certified B corporations.  B Corps don't simply want to be the best in the world – but they want to be the best of the world.
The Kickstarter missive sharing their achievement is below.
When we started Kickstarter our goal wasn't to start another company. It was to create a way for artists, musicians, filmmakers, chefs, craftspeople, designers, adventurers, and other creative people to fund and build community around their ideas. We wanted to create a universe where ideas were funded not because some executive thought they seemed like a good way to make money, but because people wanted them to exist.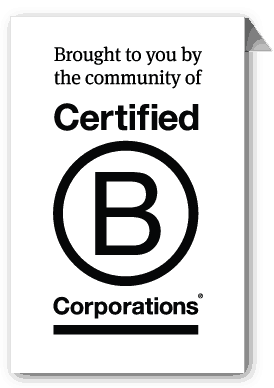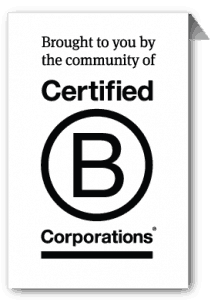 A belief in the immeasurable importance of art and creativity is core to who we are as a company. Our mission is to help bring creative projects to life. We exist so that other people's ideas can exist. We've remained independent and founder-led so that we can pursue this mission fully.

We're also a company that cares deeply about how we go about pursuing this mission. We try to act with integrity, by prioritizing responsible governance, corporate transparency, and a respectful and inclusive work environment. There's much more to be done, but our commitment to creating a better company for our team and you, our community, is real.

Over the past few months we've worked with a nonprofit called B Labs that recognizes companies that demonstrate a commitment to corporate transparency, civic engagement, and other socially conscious practices. We're happy to report that after evaluating Kickstarter against their high standards of corporate responsibility, B Labs has named Kickstarter a "Certified B Corporation." You can read the full assessment of our practices here. We're proud of this certification, and we will use it as a baseline for further improvement.

From our commitment in our Privacy Policy to never sell our users' data, to our transparent public stats page, to this B Labs certification, Kickstarter is committed to being a responsible company for the long haul. We're grateful for your continued support. Thank you.

Sponsored Links by DQ Promote