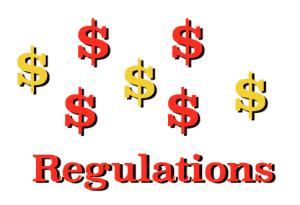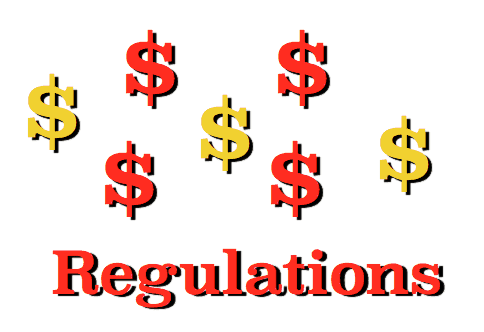 On December 3rd the House of Representatives passed the "Disclosure Modernization and Simplification Act of 2014".  The bill is intended to make certain improvements in form 10K and Regulation S-K as required by the Securities and Exchange Commission.  The bill now moves to the upper house of Congress where it will probably sit until early 2015 when the Republican controlled Senate takes over.
The new legislation compels the SEC to determine how to best modernize and simplify filing requirements in a manner that reduces the costs and burdens on issuers while still providing all material information.  Many industry followers believe the regulatory environment has become onerous to the point of becoming detrimental to both issuer and investors alike.
Crowdfund Insider Senior Contributor and Securities Attorney Sam Guzik states;
The SEC has studied ways to simplify disclosure for reporting companies a number of times over the past several decades, and some rule changes have been made from time to time. And currently, Keith Higgins, Director of the SEC's Division of Corporation Finance, has taken on disclosure reform as a priority for the Commission.

Apparently, however, the House is overwhelming of the view that legislation which mandates both study and rule implementation is necessary to make disclosure reform a reality. And history appears to bear out the concerns of these legislators. Back in 2008 the SEC initiated a major initiative to advance disclosure reform for reporting companies and those companies required to furnish registration statements in connection with the sale of their securities. However, this major initiative died a quiet death in 2009, most likely because the SEC's priorities and resources shifted dramatically in the wake of the 2008 financial markets meltdown and the implementation of the Dodd-Frank Act in 2010.
Guzik believes this is a precursor to future bills attacking the byzantine labyrinth of securities and business regulations hindering our economy today.
Guzik continues;
"With a Republican controlled Senate, look for a slew of new legislation to come up for a vote in the House and Senate in 2015, including legislation aimed at improving and expanding the JOBS Act of 2012. Currently, the SEC has yet to issue final rules on two key sections of the JOBS Act, Title III (investment crowdfunding), and Title IV (Regulation A+)."
HR 4569 is embedded below.

[scribd id=249332415 key=key-yhO1GZZJTug0KHoTZwrD mode=scroll]

Sponsored Links by DQ Promote