The Securities and Exchange Commission (SEC) has released the agenda for the Advisory Committee on Small and Emerging Companies that is set to meet on December 17th.  This committee has been dormant for quite some time and recently SEC Chair Mary Jo White re-animated the group recognizing the benefit it may play in the ongoing debate between Capitol Hill and 100 F Street NE.  The last time the group met was over a year ago in September of 2013.
The committee's objective is to provide guidance on rules, regulations and policies in regard to investor protection and facilitating capital formation.  The group is specifically designed to discuss small companies – the engine of economic growth for the nation and thus a very important topic. This very first meeting of the reconstituted group will be to deliberate over the definition of an accredited investor.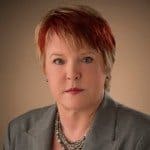 In recent years the definition has been defined by the size of an individual's bank account or annual income.  As most rational folk understand, wealth does not assure wisdom and many expect the SEC to embrace a more forward thinking approach and qualify anyone who can assert their knowledge, and accept the risk, to participated in offerings currently deemed available to the elite few.  Two staunch advocates of investment crowdfunding have recently been appointed to the committee.  CFIRA co-Chair and Propellr co-founder DJ Paul, along with Crowdcheck CEO and CFIRA board member Sarah Hanks, will both be in attendance and sharing their perspective.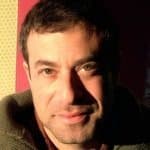 The Advisory Committee will hear presentations from David M. Certner, Legislative Counsel and Legislative Policy Director, AARP, and Marianne Hudson, Executive Director, Angel Capital Association.

The meeting will begin at 9:30 and is open to anyone. It will also be live streamed  on the SEC web site so no need to be in DC to enjoy all of the interaction. .  

Agenda

9:30 a.m.  Welcoming Remarks and Introductions

10:30 a.m.  Background on Accredited Investor Definition from Co-Chairs and SEC staff

11:00 a.m.  Presentations and Q&A on Accredited Investor Definition

Marianne Hudson, Executive Director, Angel Capital Association

David M. Certner, Legislative Counsel and Legislative Policy Director, AARP

12:30 p.m.  Administrative Session (closed)

2:00 p.m.  Committee Discussion of Accredited Investor Definition

3:00 p.m.  Discussion of Next Steps

3:30 p.m.  Adjournment

Sponsored Links by DQ Promote