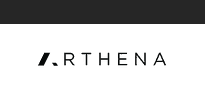 Beamonte Investments, along with its affiliate, Beamonte,  a leading private investment firm in Boston, announced it has invested in Arthena, a cooperative investment platform that focuses on crowdfunding for investments in fine arts. Operated by Arthena Fine Arts, Inc., Arthena aims to lower the cost basis for investments in fine arts, aiding in the diversification of investor portfolios without the cost and commitment of research, purchase, and storage.
"We are very excited to bring the opportunity of investment in art to the whole world. Before Arthena, the market for investment in fine art was limited to a few players with means and connections that took years to develop; Arthena allows the democratization of investing in art. Now, this excellent avenue of portfolio growth and diversification is available to investors across the globe," commented Federico Benavides, Analyst at Beamonte Investments.
Based in New York, NY, Arthena was founded by Harvard Museum Studies grad Madelaine D'Angelo and a team of experts from top universities in the US with backgrounds in the financial, law, art, and tech sectors. By combining access, expertise, and crowdfunding, the company seeks to give investors access to asset-class artwork with leaders from the art world through their platform. World leaders in art may obtain backing from accredited investors, yielding higher returns. Investors get access to exclusive lectures, gallery shows, and art fairs.
"It goes without saying that art is an asset class. Until now, it's been difficult to know if you are partnered with the right advisor and have the right access to the right works. Arthena is bringing transparency to the world of art investments. Through our partnership with Beamonte, we believe that we are poised to bring art investment to the next generation of global collectors," said D'Angelo.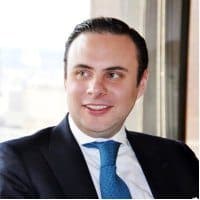 Similar to AngelList for start-up investment, Arthena helps to bring transparency to the opaque world of art investment. Arthena's fund advisors are proven experts in their fields, and are committed to promoting the value of art. Arthena's fund advisors expertise includes modern, contemporary, and emerging works of art.

Luis Trevino, Senior Managing Director at Beamonte Investments, stated, "It is immensely gratifying to see how the Arthena team has developed a unique product that brings access and transparency to the art industry; we are looking forward to working with Madeleine and her team, leveraging the Beamonte Investments platform."

Sponsored Links by DQ Promote