The Consumer Electronics Association (CEA) has awarded a $65,000 grant to the green crowdfunding organization, Green Our Planet, for its innovative work in conservation and education.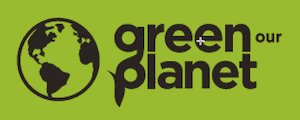 Green Our Planet only recently launched and is unusual in that it is a conservation organization founded by two Emmy-winning documentary filmmakers and also runs its own green crowdfunding platform. The platform is completely free of charge. In its recent beta phase, the green crowdfunding startup raised $500,000 for projects ranging from outdoor garden classrooms at public schools in Las Vegas, Nevada to reforesting endangered habitats in the Andes Mountains of Peru.
"We're delighted to have been selected," Ciara Byrne, co-founder and co-director of Green Our Planet, announced. Byrne formerly ran the U.S. branch of Lion Television in the United States before applying her filmmaking and business skills towards protecting the environment. Her partner, Kim MacQuarrie, is a multiple-Emmy-winning filmmaker and writer who has made documentary films all over the world.
"CEA's award will be used to sponsor Outdoor Garden Classrooms at 10 at-risk elementary schools in Las Vegas," Byrne explained. "The schools will then crowdfund the remainder on our platform, leveraging the donation. What better way to teach the next generation about science, the environment and how to take care of the planet than in outdoor garden classrooms at elementary schools?"
President and CEO of CEA, Gary Shapiro noted, "The International Computer Electronic's Show supports sustainability programs at the show and in Las Vegas that mirror the industry's commitment to reduce its environmental footprint. Las Vegas and its people are a big part of our success and we want to give back. These donations help Las Vegas organizations that have a track record in sustainability initiatives and are committed to advancing clean energy and greener living."
Byrne shared that Green Our Planet is unusual in that it is a conservation organization, a green tech startup that runs its own crowdfunding site, and uses filmmaking to further its goals of funding green projects and increasing environmental education. It offers its green crowdfunding platform free of charge. Most for-profit crowdfunders charge anywhere from 5-15% of monies raised. Already, Green Our Planet has helped fund solar panels for a homeless shelter in Carson City, Nevada, the "greening" of schools in Las Vegas, Nevada, and has also helped fund the planting of more than 50,000 native Queñua trees in the Peruvian Andes.
Byrnes stated, "Projects on our platform have received donations from all over the world. From individuals contributing as little as $10 to thousands of dollars. Green Our Planet offers one of the best crowdfunding deals out there for scientists, conservationists and basically anyone with a great green idea who needs funding."
Byrne also reported that green crowdfunding is both a powerful way to raise money and also to form green communities, both locally and internationally. Because its mission-driven, Green Our Planet takes an active role in partnering with foundations, non-profit organizations and corporations to collectively create environmental awareness and positive environmental change.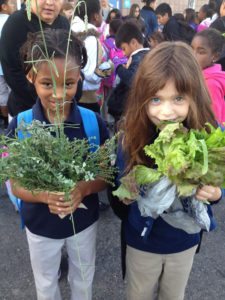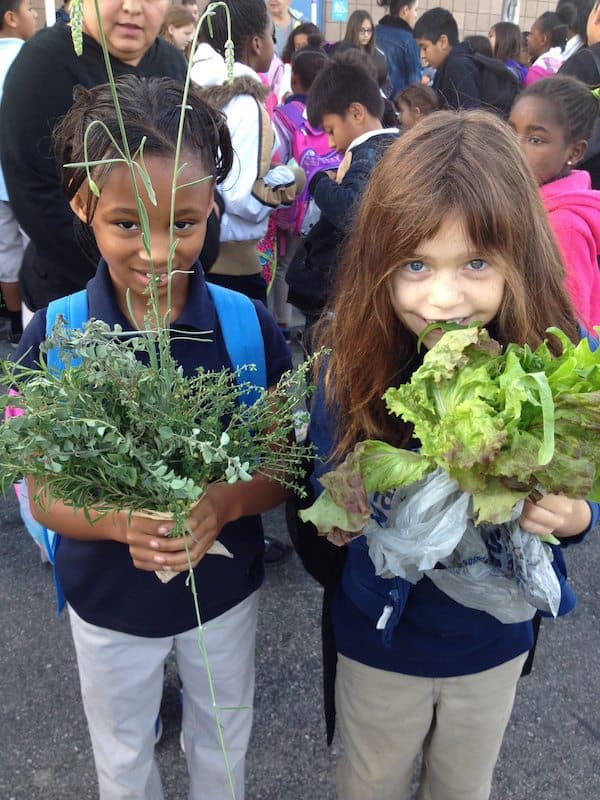 Based in Las Vegas, Nevada, the green crowdfunding organization also runs one of the fastest-growing school garden programs in the U.S., the Outdoor Garden Classroom Program. In the last year and a half, Green Our Planet has helped fund more than 60 Outdoor Garden Classrooms, primarily in at-risk elementary schools. The organization estimates that it will have helped fund more than 100 gardens in Las Vegas by the end of this school year.

The two founders' vision, however, is not only local but global and their international filmmaking skills are evident on the organization's website. Both Byrne and MacQuarrie will shortly be off to Africa, where they will be making a documentary film with Richard Leakey, the world-renowned paleoanthropologist and former director of the Kenya Wildlife Service. Dr. Leakey was not only instrumental in helping to protect Africa's elephants, but he will soon be featured in a new Hollywood film to be directed by Angelina Jolie. Leakey has many conservation projects in mind that he would like Green Our Planet to help fund. If anyone should be aware of the new green crowdfunding organization's potential, it is Dr. Leakey, as he has been on Green Our Planet's advisory board since the organization began.

Sponsored