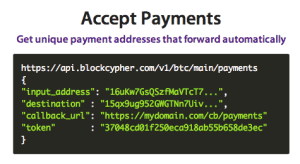 BlockCypher, a block chain web services company, has raised $3.1 million in seed funding.  The San Mateo based company was founded in 2014. The  over-subscribed round included; Foundation Capital, New Enterprise Associates (NEA), AME Cloud Ventures (Jerry Yang), Tim Draper, Upside Partnership, Streamlined Ventures and Fenox Venture Capital. The round also included the "first" women investors in the space, Jesse Draper and Shawn Byers.
Jesse Draper, CEO of Valley Girl Ventures said, "Investing in women entrepreneurs is the best way to increase the number of women in technology. When girls have women founders as role models, they become founders themselves. What BlockCypher is doing with block chain technology will change the world: women must be involved."
BlockChain is a vital part of the Bitcoin and other cryptocurrency infrastructure.  A great description was published by the Brookings Institute describing the application;
"..Blockchain is a secure transaction ledger database that is shared by all parties participating in an established, distributed network of computers. It records and stores every transaction that occurs in the network, essentially eliminating the need for "trusted" third parties such as payment processors. Blockchain proponents often describe the innovation as a "transfer of trust in a trustless world," referring to the fact that the entities participating in a transaction are not necessarily known to each other yet they exchange value with surety and no third-party validation. For this reason, the Blockchain is a potential game changer."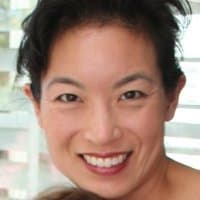 BlockCypher also announced the release of an open-source block explorer to showcase for different cryptocurrencies: Bitcoin, Litecoin, Dogecoin, and BlockCypher Testnet.
Block Chain is managed by CEO and co-founder Catheryne Nicholson who was quoted about BlockCypher;
"Most of the time in software you see improvements or iterations on existing frameworks but very seldom do you see brand new technology like block chains."
BlockCypher's  other co-founder is Matthieu Riou. The pair are described as seasoned software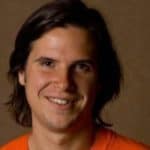 veterans who have a long history of building large-scale software platforms together.
BlockCypher Web Services enable developers to build, monitor and secure all block chain applications. BlockCypher is said to process half a million events per day. One of BlockCypher's signature products, zero-confirmation confidence factor, is said to allow the processing of Bitcoin transactions within seconds instead of hours.
"We think one of the most promising areas in Bitcoin is in the block chain technology layer; it's where the greatest innovation is happening and it's at the core of BlockCypher's expertise," said Charles Moldow, General Partner, Foundation Capital.
Additional BlockCypher investors include Ben Narasin and TriplePoint Capital, Ken Goldman (CFO, Yahoo!), Sanjiva Weerawarana (CEO, WSO2), VoyLét Capital, Granite Ventures, Boost VC, 500 Startups, Crypto Currency Partners, Michael Liou and hip hop artist, Nas.
"BlockCypher has built the only cloud-optimized block chain technology layer, allowing developers and large enterprises to easily build and adopt block chain technology. We are thrilled to partner with the team as they enable and power the next wave of block chain applications," said Rick Yang, Partner, NEA.
Sponsored Links by DQ Promote