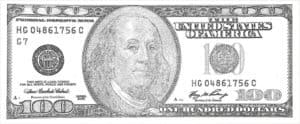 Running a crowdfunding campaign, be it for rewards or other, takes a ton of work. The team at Crowdfund Insider continues to see promising products that fail in their crowdfunding venture mainly due to lack of preparation and the fact that too many creators believe: if we build it they will come.
Unfortunately having a cool product is just part of the odyssey.  You have to create an efficient and effective structure to make your funding goal – and then beat it.  Many, if not most, large  campaigns today have professional help.  If you have it in your budget hiring a group of crowdfunding experts is the way to go.  Either way it is a huge commitment to your time and energy.
The infographic below is courtesy of Surepayroll and Ghergich & Company who created this piece of art. This is a high level over-view of the Kickstarter eco-system.  Not a bad place to start.