The new equity crowdfunding rules from the Texas State Securities Board (TSSB) allow online ecommerce sites, also known as Texas crowdfunding platforms, to market private placement memorandums (PPMs) from entrepreneurs, startups and existing businesses seeking funds to expand their operations throughout Texas.
Instead of raising large sums of cash from a few angel investors or venture capitalists, any Texas-based business can now raise money utilizing a Texas crowdfunding platform to market and sell equity shares to more than 20 million non-accredited Texas investors who are Texas residents.
For the first time in 80 years, any Texan 18 years or older can now invest up to $5,000 in multiple companies per year. This means any Texas-based business can now raise up to $1 million per year from hundreds to millions of Texas hobby investors and/or micro venture capitalists as well as traditional accredited investors nationwide.
Director of Marketing at Goldstar Trust, Josh Duckworth stated, "When an equity crowdfunding PPM is posted, every investor signed up on the crowdfunding portal via CrowdPay's automated Application Programming Interface (API) will be able to fund an investment account and invest in the offering. Similar to the way shares are sold during an Initial Public Offering (IPO), CrowdPay will allow investors to buy online with an electronic transfer or self-directed IRA. This requires a massive amount of processing power, stringent security and the ability to fulfill hundreds, even thousands of financial transactions automatically, which is why we branded it CrowdPay."
Shifting the power from exclusive groups of angel investors and venture capitalists that refuse about 95% of the deals they are pitched, equity crowdfunding sites allow Issuers to market their PPMs directly to a potential audience of 20 million investors who can search equity crowdfunding platforms or set automated email alerts by subject matter, product category or vertical business segment.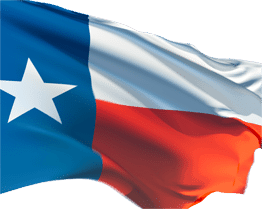 Investors, however, must be registered with one or more of the top Texas crowdfunding platforms in order to participate and to receive the confidential financial details and disclosure information associated with each PPM deal.

Any Texas-based business can open an equity crowdfunding portal by filing Texas Crowdfunding Portal application form with the TSSB. Colleges, universities, incubators, accelerators, SBDC, chambers of commerce, magazines, industry trade associations, franchises, solar energy farms, co-operatives or any other large business organization with thousands of members who want to invest in startups and businesses as a crowd to create economic development and stimulate jobs is/are a good candidate to open an online Texas crowdfunding platforms.

Sponsored Links by DQ Promote