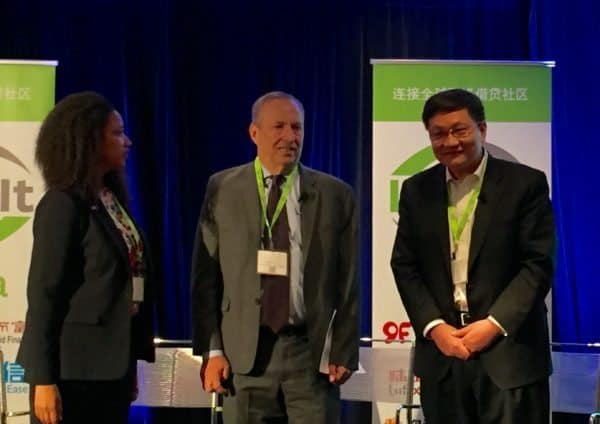 Former Secretary of Treasury Larry Summers delivered a solid and well received speech at LendIt last week where he criticized the failures of traditional finance while lauding the innovations of internet finance – one that will remove banking from the shadows of the past and into a transparent, more efficient future. Prior to taking the stage to deliver his keynote address, Summers was introduced to a smaller group of mainly Chinese representatives of the peer to peer lending space.
China is the by far the largest peer to peer lending market in the world today.  Estimates place China at over $40 billion in total loan originations for 2014.  The very first p2p lender was CreditEase which was launched in 2006.  Founded by Ning Tang, who is now CEO of the growing company, Ning introduced Summers to the smaller, but enthusiastic, audience.
The welcome by Summers is testament to the importance of the China economy and a recognition of the growing global influence of the largest economy (or soon to be) in the world.