Last week, transportation giant Uber Detroit announced the launch of the #UberPartnerKen Movement, which was to help a GoFundMe campaign for one of its drivers, Ken Broskey, as he tries to pay off his mortgage before he passes away from cancer.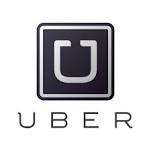 As previously reported, Uber announced that it will donate $1 to the crowdfunding campaign for each rider that uses the code "UberPartnerKen" into its app before April 20th. The project was to raise $95,000 for the mortgage so that his daughter can still live in the house.
Campaign organizer and 22-year-old Washtenaw Community College student, Roland Gainer wrote:
"We don't expect much from an Uber experience, other than good service and a smooth ride, but this trip was different. In just 12 minutes, I met and learned the story of Ken Wayne Broskey, a 70-year -old man who is dying of stage 4 cancer (Oropharyngeal cancer with lung metastases). His doctors have advised him to go to Hospice, but instead he continues to work, trying to make as much money as possible so that when he dies, his daughter and her two children can continue to live in the house they now share with him. As a single mother and waitress, he knows that things will be hard without him and like any good father or grandfather; he worries about and wants to protect and provide for his family.
"His situation reminded me of the helplessness I felt watching my mother battle (but beat) cancer when I was in high school. My unlikely friendship with Ken has defied age, race, geographic, and economic boundaries and is bound by the common good of mankind. But, it won't defy time. Ken is dying. He is a proud man, whose story or one similar is mirrored many times. But, it is up to each of us to move when we are moved, and make a difference when and how we can.

"After learning of Ken's situation, it is my hope that you will help us save Ken's house for the sake of his family. All I could do for my mom was to get good grades, which I hoped would make her feel better. For Ken, if we could buy him time, that would be our request, but we can't. We can, however, using our relationships and resources help to give him peace—and his family their home– in his final days."
Within only one week, the campaign successfully raised over $100,000 thanks to nearly 3,800 backers. During a recent update, Gainer stated:
"We have reached our goal (including the fee for Go Fund Me), and thank everyone for the generous outpouring of support. As a result, we will be able to save Ken's house for his daughter and grandchildren. Because we have achieved our goal, and there is such great need in all of our communities, we are declining further donations to allow other causes to be supported. We sincerely thank and appreciate everyone for their contributions. We ask that you keep Ken in your prayers, and we will keep you up-to-date!"
Have a crowdfunding offering you'd like to share? Submit an offering for consideration using our Submit a Tip form and we may share it on our site!