Back in January 2013, owners of the Oregon-based baking company, Sweet Cakes By Melissa refused to provide services to Rachel Bowman and her mother due to Rachel marrying a woman.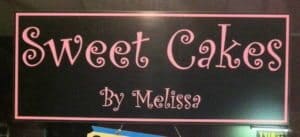 According to the testimony, Aaron Klein, co-owner with his wife Melissa Klein told Bowman, "I'm very sorry, I believe I have wasted your time. We do not do cakes for same sex weddings." He then quoted Leviticus to Bowman and her mother.
Now, over two years later, The New Civil Rights Movement revealed that an Oregon Bureau of Labor and Industries (BOLI) judge awarded Rachel Bowman-Cryer $75,000, and her wife, Laurel Bowman-Cryer, $60,000 in damages for their emotional suffering.
The judge ruled:
"The facts of this case clearly demonstrate that the Kleins unlawfully discriminated against the Complainants. Under Oregon law, businesses cannot discriminate or refuse service based on sexual orientation, just as they cannot turn customers away because of race, sex, disability, age or religion. Our agency is committed to fair and thorough enforcement of Oregon civil rights laws, including the Equality Act of 2007."
After the ruling, supporters of the Kleins took to crowdfunding platform GoFundMe to raise the funds due to the couple's claim that the lawsuit had already bankrupted them and forced them out of business. They stated on their Facebook page:
"We just found out that the judge has made his decision, he is ordering that we pay $135,000 in emotional damages. This money will not come from the business, but instead would have to be paid from money that should be going to pay for food and housing for us and our 5 children. This amount will financially ruin us. Our government was put in place to protect the people not to punish people because of their faith. We have had many people ask to help, someone kindly set up a go fund me for us. Thank you to all who are willing to fight for religious freedom. God bless."
Unfortunately for them, upon raising $109,000 assist with their predicament, GoFundMe decided to pull the plug on the campaign.
The platform announced:
"After careful review by our team, we have found the 'Support Sweet Cakes By Melissa' campaign to be in violation of our Terms and Conditions. The money raised thus far will still be made available for withdrawal. While a different campaign was recently permitted for a pizzeria in Indiana, no laws were violated and the campaign remained live. However, the subjects of the 'Support Sweet Cakes By Melissa' campaign have been formally charged by local authorities and found to be in violation of Oregon state law concerning discriminatory acts. Accordingly, the campaign has been disabled."
Sharing her distaste about the situation, Melissa noted on the Facebook page:
"Evidently GoFundMe has shut down our GoFundMe page and will not let us raise any money. Satan's really at work but I know our God has a plan and wins in the end!"
She then added in another post:
"The gofundme account that was set up to help our family was shut down by the administrators of gofundme because they claimed it was raising money for an illegal purpose. We have told gofundme that the money is simply going to be used to help our family, and there is no legitimate breach of their terms and conditions. We are working to get the account reinstated."
Some commenters on the Facebook page rallied to their cause. One person noted:
"Wait… so it was ok for you to refuse service to someone because you didn't agree with how they wanted to use your product, but it's not ok for GoFundMe to do the EXACT same thing?"
Since GoFundMe shut their campaign page down, Melissa and her husband set up a Samaritans Purpose page that is dedicated to "their cause."

Have a crowdfunding offering you'd like to share? Submit an offering for consideration using our Submit a Tip form and we may share it on our site!

Sponsored Links by DQ Promote