IFAN Financial, Inc. (OTCQB: IFAN), a designer, developer, and distributer of software to enable payments for mobile, tablet, or computer and peer-to-peer cash transfers, announced it has closed a funding agreement with NY-based Sea Otter Global Ventures, LLC, manager of SBI Investments, LLC (together, "Sea Otter") for $2,500,000.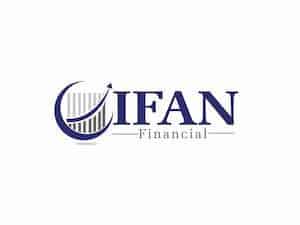 The financing is notably comprised of two parts — a $500,000 secured promissory note and a $2,000,000 equity line of credit. The 12-month loan is secured by insider stock, and carries a 10% annual interest rate, payable quarterly in cash. Sea Otter provided half of the loan upon closing, and the other half will be released upon filing of the S-1 registration statement.
The equity line of credit commits Sea Otter to purchase up to $2,000,000 of IFAN Financial common stock following the effectiveness of the S-1 over the next 18 months. The purchase price will be the lesser of a 20% discount to Market Price (taken to be the average of the 3 lowest volume weighted average prices of the stock during the five consecutive trading days prior to notice by IFAN to draw on the line of credit) or a 15% discount to the price on the fifth trading day of the pricing period. IFAN have full jurisdiction on the facility which allows the company to control share purchases and minimize dilution.
In addition, IFAN will issue to Sea Otter 500,000 warrants to purchase one share of common stock per warrant. Upon execution of the definitive transaction documents, the first 250,000 warrants were issued. The balance is to be issued when the S-1 is filed. These warrants are exercisable for 36 months after issuance. The exercise price of 250,000 of the warrants has been set at $0.50, and the exercise price of the other 250,000 has been set at $1.00. These warrants may be settled in cash or by non-cash means.
IFAN Financial's President and CEO, J. Christopher Mizer, stated:
"We are very pleased to have secured this financing facility with Sea Otter. The funding will allow us to execute our business plan and begin commercialization of the proprietary IFAN payment gateway. It also provides immediate, non-dilutive capital during this phase while we are building awareness of the company."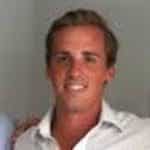 Jonathan Juchno, Director of Sea Otter, explained:
"We are excited about our investment in IFAN Financial. We believe that the mobile payments world needs improvement and innovation. We are impressed with the technology and confident that management can execute on its business strategy. We expect great things from IFAN."
This financing follows IFAN's recent announcement that has been selected by digital branding agency Blue Like Neon to provide it with cutting-edge mobile payments solutions. Blue Like Neon utilizes a multi-pronged, market enhancement strategy to create campaigns that allow clients to better engage with their customers. These campaigns are also designed to increase visibility and retention. IFAN Financial's mobile gateway will enhance this approach by providing Blue Like Neon with a social commerce platform that may be customized for each client's unique needs.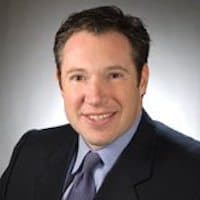 Mizer added:
"Sea Otter's funding will allow us to develop our relationship with Blue Like Neon and to pursue other, similar partnerships concurrently with the product launch. With our financial concerns settled for the next several quarters, we can now focus on building our business."
Sponsored Links by DQ Promote