Amran Hassan, Head of Innovation at Maybank, Shares Insight into Maybank's Innovative Approach
Malaysia has been a leader in Asia in advocating, and legalizing, investment crowdfunding. Securities Commission (SC) Malaysia, the regulatory body that oversees the securities markets, has been a champion of new forms of finance. Embracing the concept of crowdfunding for what it is, a more efficient and effective approach to capital allocation, SC Malaysia organized a coalition of groups to realize a new capital raising ecosystem, designed to boost innovation and economic growth.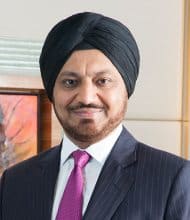 Speaking at the recently held Synergy and Crowdfunding Forum (SCxSC), Rajit Ajit Singh, Chair of SC, stated;
"The establishment of the [equity crowdfunding] is a component of SC's strategy to democratise finance. Over the years, Malaysia has developed a diversified and well-established RM 2.8 trillion ($7.46 billion) capital market, helping businesses to grow as well as financing long-term investments in the economy. However, for capital markets to be inclusive; small and medium enterprises (SMEs) and start-ups must also be able to obtain market-based financing. Hence, it is timely to further widen access through innovation in financial technologies such as ECF platforms."
No clearer endorsement could be made by an official of a government entity. But the securities regulator is not alone in embracing change, and endorsing the disruption, of existing financial structures.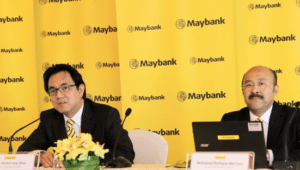 Maybank is the largest bank in Malaysia. They proudly claim to be one of the "worlds strongest banks". Maybank is a regional operation serving over 22 million customers across Asia.  But being big, does not mean they have lost touch with the fast changing world of finance, and the basic needs of small business. In fact Maybank initiated its inaugural "crowdsourcing" initiative back in 1996. Evolving over the years, Maybank has incorporated a more focused approach towards ideation, and adoption, of new practices deemed key to future strategic growth.
Leading the innovation charge at Maybank is Amran Hassan. A former executive at Accenture, Amran understands the world of finance is changing. He recently stated, "the only way is to embrace the startup world. If you cannot defeat them, join them. If banks don't realize that, they are going to be like Borders [bookstore]". Sage advice for the world of traditional finance.
Amran is championing the cause to bring financial innovation to Maybank either under the banks branding or with the bank's support.
"If they have a financial advisory tool or a good application to manage spending on credit cards, we want to know how it works."  Maybank has partnered with VC firm 1337 Ventures to find promising FinTech startups and speed up the market validation and commercialization process. Speaking at the SCxSC event, Amran discussed the innovation of crowdfunding saying;
"I think crowdfunding is exciting. It's something that we can't ignore because it  opens a new access to liquidity."
Crowdfund Insider recently spoke with Amran to learn more about Maybank's innovation leadership and his perspective on disruptive finance.
---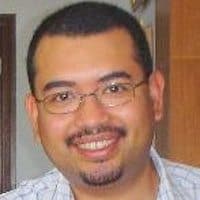 Crowdfund Insider: SC Malaysia has been very progressive in advocating on behalf of legalizing investment crowdfunding.  Why is this?
Amran Hassan: This is not something new for the SC as they had earlier mooted this idea a year ago. The current development is a natural progression. They can see that it is only a matter of time before equity crowdfunding reaches our shores, so, they being proactive about it.
Crowdfund Insider: What do you think of the final rules as released? Do you see any weaknesses? 
Amran Hassan: I think the rules are sufficient to allow the equity platforms a fair chance at being successful, whilst protecting the interests of both the investor and the companies raising funds. However, it is too early to make judgement where the weaknesses are if any.
Crowdfund Insider: What is your opinion on smaller investors participating in these types of investments? 
Amran Hassan: I think they should look at ECP as another channel to invest. However, in diversifying their portfolios, they must do their due diligence when entering into a new market. Having said that, the SC has limited the retail investor to a maximum of RM 5,000 per issuer, with a total amount of not more than RM 50,000 within a 12-month period.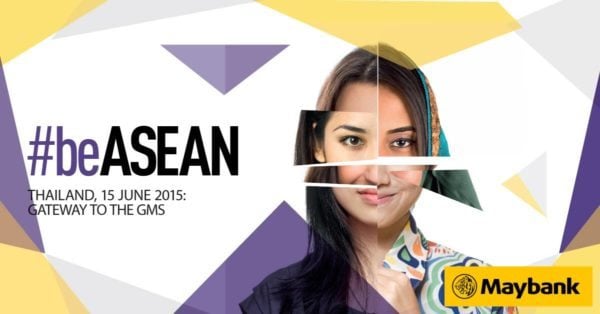 Crowdfund Insider: How important are these new rules for fostering an innovation economy in Malaysia? 
Amran Hassan: The platforms, if successful, will in essence create a new funding stream, especially for the SME. However, funding is just one aspect of growing innovation as a powerhouse industry in the economy. That also requires other factors including skills, market relevance and infrastructure, amongst others.
Crowdfund Insider: Which sectors do you see benefiting the most from the new rules? Technology?  Other sectors? 
Amran Hassan: I think all sectors would benefit. This is not just about technology entrepreneurs getting seed or Series funding. This is about any good businesses getting funding to further expand their business, be it in retail, f&b, hospitality etc.
Crowdfund Insider: Maybank is the largest bank in Malaysia. Why are you so supportive of startups? 
Amran Hassan: History has taught us that companies survive or thrive through innovation. Those who sit still or rest on their laurels will ultimately perish. I believe that startups is one of many avenues of innovation that can be embraced by Maybank, or indeed, the whole financial industry as a whole. They not only bring innovative products or services to the table, but also a different culture and mind-set. Don't get me wrong, there's a lot of innovation and innovative people in the banking sector, but as I said, we must not rest on our past successes and always be open to new ideas and ways of thinking.
Crowdfund Insider: Maybank has partnered with VC firm 1337.  How is that working out? 
Amran Hassan: It has worked out great. We have just completed our #maybankfintech program with them and they have helped connect us to the startup community within the region. They have also introduced new structures and frameworks on how we deal with innovation.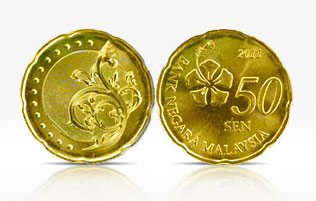 Crowdfund Insider:  FinTech is a very hot space today. Are you concerned about Maybank being challenged in any way? 

Amran Hassan: I am not so much concerned as I am excited. The word 'disruption' has been over used when it comes to talking about fintech. I truly feel the word we should use to describe it is 'opportunity'. The thriving FinTech space is really reminding banks on how we should connect and stay relevant to our customers and to really understand customer experience and their journey in the financial world.

Crowdfund Insider: How do you see disruptive finance expanding across Asia? 

Amran Hassan: As I mentioned, its about the growing opportunities. There are new generations now who know nothing other than the ease of mobility, personalised services and near instant responses from the services and products that they live with everyday. Asia to some extent is leading the way. Take China and the rise of AliBaba and Tencent or the innovative banks like Hana Bank in Korea.

Crowdfund Insider: What is next for you?  MayBank? 

Amran Hassan: I am looking forward to being a central part of the FinTech community here in the region, to really help it grow. Maybank will continue to engage with the startup community and with this collaboration, hope to bring more relevant banking services to our customers with the best customer experience possible.

Sponsored