"High-quality, easily comparable financial information on the companies seeking crowdfunding or peer-to-peer lending should be available across borders" state MEPs
The European Parliament issued a statement last week regarding the hot topic of the Capital Markets Union (CMU) across the European Union.
One of the greatest hopes of the EU was, and remains, a vastly integrated transnational economy that operates seamlessly regardless of language or culture. While the dream remains, the reality has been rather different at times, but CMU remains an objective of merit.  A combined economic area of over 500 million in population could be a powerful juggernaut. The barriers are largely national self-interest and a disparity of domestic rules that hinder friction free transactions.  The advent of internet finance, including crowdfunding and peer to peer lending, make this policy push even more imperative. The internet knows no boundaries. Why should EU regulations?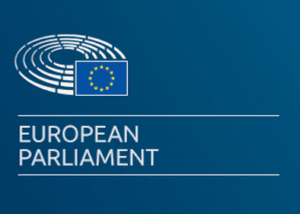 The European Parliament stated that CMU should "boost the efficient allocation of savings to fund businesses, protect cross-border investors and create a new channel to finance the real economy".  The resolution stated a desire for CMU building blocks, such as diverse investment choices, risk mitigation and clear investment information across the EU, to be in place by 2018 to complement bank financing.  This includes
According to the Economic and Monetary Affairs committee;
"reliable non-bank sources of finance should be further developed alongside well-established bank financing. EU businesses will be less vulnerable in the event of tighter bank lending if market participants are able to raise debt, equity and venture capital directly from the market".
The committee stressed that for the CMU to function smoothly, there is a need for effective cross-border insolvency rules should be addressed and calls for the establishment of a recovery and resolution framework for non-banks, in particular central counterparties, i.e. intermediaries between buyers and sellers, that manage the risk arising when one of the investment parties defaults on a deal.
High-quality, easily comparable financial information on the companies seeking crowd funding or peer-to-peer lending should be available across borders, stated the MEPs.
The declaration affirmed the importance of SMEs for the economy;
"In order not to exclude SMEs from the financial markets, there should be SME-friendly regulatory conditions and simplified procedures and the administrative burden should be proportionate. Member States should for example review rules for equity financing that are too burdensome for private companies."
Suggested changes included changes and additions to the existing financial rules to remove entry barriers for SMEs, improving access to finance for innovative companies and ensuring that prudential standards are proportionate to the risks.
The committed advocated that a certain degree of standardization in the financial markets, should be carried out in all member states in order to enable efficient capital flows across the EU.