Great Lakes Fund Solutions (GLFSI), has released a new SaaS platform to power online private placements. The white label crowdfunding platform is called CrowdKey.  The new software is designed to speed time to market for new portals seeking to take advantage of the JOBS Act which legalized investment crowdfunding.  CrowdKey is described as a "unique offering compared to other white label crowdfunding platforms" as it is provides issuers on the platform with statement production, distribution processing, an investor call center, capital balance tracking, investment transfer processing and K-1 tax statement production services.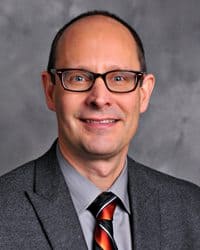 "Retail investors can provide dependable and inexpensive capital to real estate, energy and other securities issuers," said Mark Lancaster, President of Great Lakes Fund Solutions. "CrowdKey helps those with quality deal flow to quickly build their franchise, while owning the franchise that grows as they attract an investors base."
GLFSI provided an endorsement from RealtyXE, a real estate crowdfunding platform that is using the service.
"As a platform in the launch phase, RealtyXE's objectives are to quickly accelerate the growth of our investor base and brand while minimizing upfront costs," said Bruce Blankenhorn, COO of RealtyXE. "CrowdKey offered us a turn-key site that is integrated with the established investor servicing business of Great Lakes Fund Solutions so that we can launch our custom site and simultaneously avoid the time and expense of creating a back office for investor services."
GLFSI has been in operation since 1982 and provides fund administration services to sponsors in the real estate, energy and managed futures industries and outsourced IT to financial services companies.