Now offering community shares, Crowdfunder's first issue, Positive News, has raised £263,000 from its readers, supporters and journalists. The public support for this project reflects the growing trend for social investment across the UK – where communities are coming together to save their local pubs, develop community energy projects and take control of community assets from public bodies.
Dave Boyle, Director of The Community Shares Company, commented:
"Positive News have shown community shares aren't just about local assets like pubs and clubs or wind farms, but also work for communities united not by geography but values. Anyone with a cause and a crowd can raise serious large amounts of money if they get the offer right"
The end result of the staggering crowdfund makes Positive News the first global media cooperative financed through crowdfunding – with 21% of investors already being members of the Crowdfunder Community. The publication invited supporters to buy 'community shares' during a 30-day crowdfunding campaign, attracting investment from 33 countries, from Malaysia to Iceland and from Costa Rica to Greece.
With the minimum investment level set at £50 each new shareholder now has an equal vote in the new cooperative, no matter how much they invested. The share offer has created a secure and democratic structure for the organisation, offering an alternative blueprint of at a time of increased concentration of media ownership.
Simon Borkin from the Community Shares Unit, said:
"Well done to Positive News whose share offer success arrives as the Community Shares Unit (CSU) showcases the growth of the model in our Inside the Market report. This new research has found that the number of people that are investing in community shares has increased twenty-fold in the last five years, from 3,000 to over 60,000. So the more-than 1,500 people who backed Positive News are in good company and we hope that more social ventures can see similar success in raising this valuable form of finance."
Phil Geraghty, MD of Crowdfunder, stated:
"Wow. What a campaign. The team at Positive News have truly shown the world how to run a hugely successful share issue from start to rather spectacular finish. Not only this this important for us at Crowdfunder, marking the start of our community share offers –  it's a momentous achievement in the media sector – creating a truly crowd-owned global platform. We are proud to be a part of the Positive News journey.

"Our first community shares issue has raised the bar for community share offers here in the UK – with over 1500 people supporting the project, we have set the scene for communities to "own" what's most important to them creating a more secure, sustainable and economically protected society, together, as a crowd."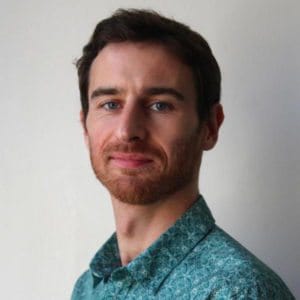 Positive News editor-in-chief, Seán Dagan Wood, added:
"This is a massive vote of confidence in Positive News and an opportunity to showcase a whole new approach to journalism. The level of investment we have raised, the number of co-owners we now have, and the touching messages of support they have sent us, show a deep and widespread desire for a more inspiring news media."
Have a crowdfunding offering you'd like to share? Submit an offering for consideration using our Submit a Tip form and we may share it on our site!