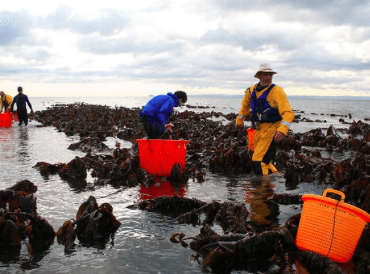 Mara produces an award-winning range of shake-on seaweed seasonings – healthy salts – marketed as "Flavours of Scotland." Best Producer Finalist in 2015 BBC Food & Farming Awards, Mara launched in London's iconic upscale retailer Harrods in 2014 and is now on sale in M&S nationwide. Filling the Western demand for high flavour, healthy salt alternatives, Mara is now making inroads into the Asian market, where seaweed is part of the daily diet.

The Mara campaign already raised over £232,720 of its £500,000 target today on Crowdcube, with the significant £200K of an undisclosed investor. The money raised will be used by Mara (Celtic Sea Spice Company ltd) to invest in sales and marketing to support their plans to export, as well as supporting new product launches. The firm is also looking into expanding its production facilities in Scotland.
Mara's profile is high, having been featured on BBC Radio Four Food Programme, BBC Scotland show "Scotland Brand" as well as other media outlets as its key feature or included in programs noting the growing trend for seaweed.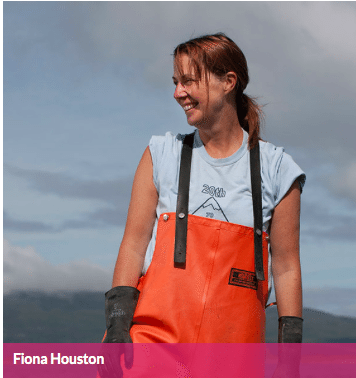 Mara Co-founder and SEAEO journalist turned seaweed pioneer Fiona Houston has taken one of Britain's undervalued natural resources – seaweed –and transformed it into the Mara premium food brand. Mara's first-to-market range of delicious seaweed seasonings are a new superfood condiment that adds flavour to food.  According to the campaign, Mara's mission is to make Mara a must-have in your daily diet -– as commonplace as salt or ketchup. Mara products are now available nationwide and online.
After four years of building the company and the brand with co-founder and brand director Xa Milne, Mara now has a platform to extend the brand's product portfolio with other premium seaweed food products in its new product portfolio, that fulfill Mara's vision to "nourish body and soul."
Mara's campaign cite the problems seaweed herbs solve:
1.  Healthy Salt: our products fit the trend for replacing table salt with healthy, high flavour alternatives. Mara's products can be used instead of salt. (Sea salt: 98% sodium chloride; Mara seaweed: average10%).
2. Fulfills iodine gap in the Western diet. Since 1992, the World Health Organisation has recognised iodine deficiency in European diet. It is estimated that up to two-thirds of women in the UK have insufficient iodine in their diet; iodine is an essential nutrient for healthy thyroid function, metabolism and cognitive health, and is especially important during pregnancy and breastfeeding. Mara has developed the nutrient profile of its products so that it can make nutritional claims such as 'rich in iodine.' Mara's premium, easy to use, natural shake-on seasonings make it easy to get natural iodine into your diet – and it tastes good too.
3.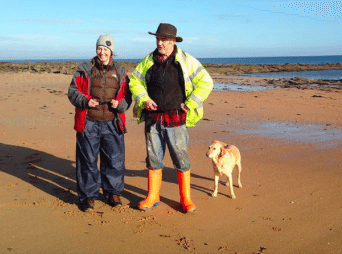 Nourish the Soul: customers want to make ethical, provenance-based purchasing decisions. Mara is authentic. We are what we say on the tin: we hand harvest a select range of seaweeds sourced ethically and honestly from pure, cold Atlantic waters. We are reviving an ancient tradition in a sustainable way and appealing the to consumer's image of Scotland.
4. On trend with foodies:  Seaweed is the new "ingredient to watch" (Datamonitor) – a healthy, natural flavour enhancer, adding umami, ('the fifth taste') to food and equally complimenting both savoury and sweet foods. Mara has numerous chef and celebrity endorsements, winning over converts such as Paul Hollywood, who described Mara's Shony product as "inexplicably delicious!" Mara makes it easy to be healthy: Mara is first-to-market with its easy-to-use flakes that can be used just like a herb or salt: it is a food innovation.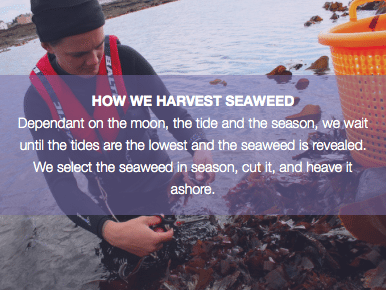 Mara also has received the following encomiums, increasingly seen as leading the field in both brand, product and innovation:
Finalist, BBC Food and Farming Awards, Best Producer. (2015)
Great Taste (2012, 2013, 2014),
Wiiner,BQ Emerging Entrepreneur (Scotland); (2015)
Interface Excellence Award (Sustained Partnership);
Winner, The Crown Estate Scottish Aquaculture Awards for Innovation; (2015)
Scottish Business Awards shortlist Innovation;
EDGE Award £50,000
For more information regarding Mara Seaweed's Crowdcube campaign, please click here.

_____________________________________________________

Have a crowdfunding offering you'd like to share? Submit an offering for consideration using our Submit a Tip form and we may share it on our site!

Sponsored Links by DQ Promote