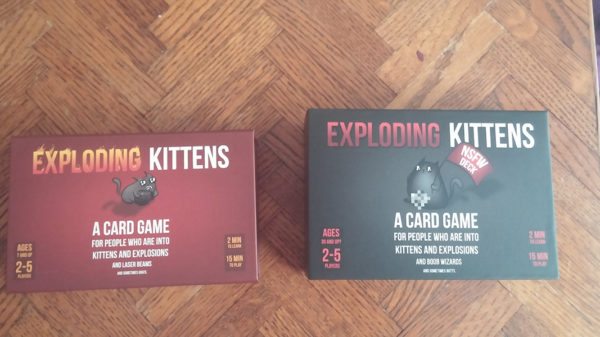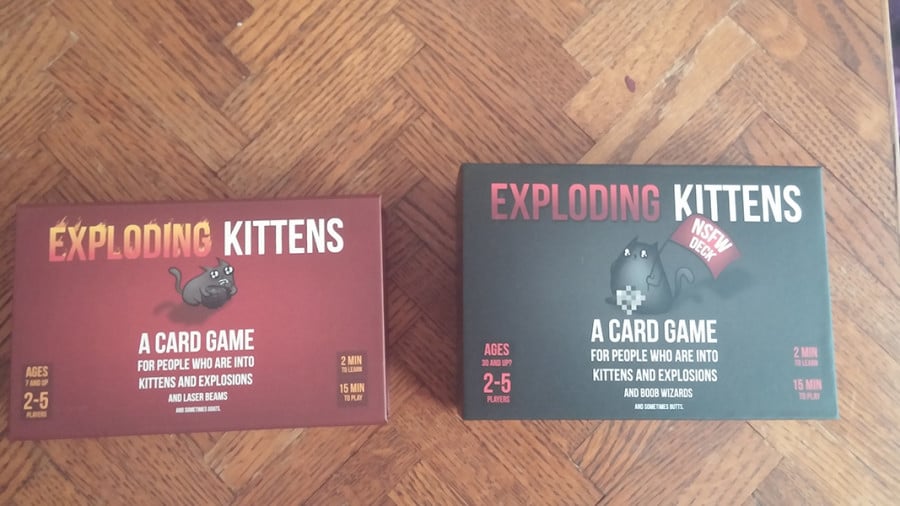 Earlier this year, I was researching the latest crowdfunding campaigns on Kickstarter when I stumbled upon this hilarious, Russian roulette concept game Exploding Kittens.  NEVER have I laughed so hard at project. Beyond the great name, Exploding Kittens raised over $8.7 million with the support of almost 220,000 backers making it the 4th most funded Kickstarter of all time so I am not alone in backing this awesome project.  Pretty incredible.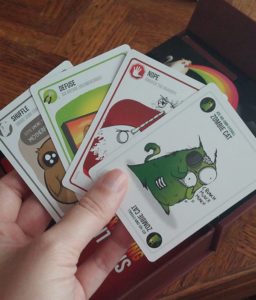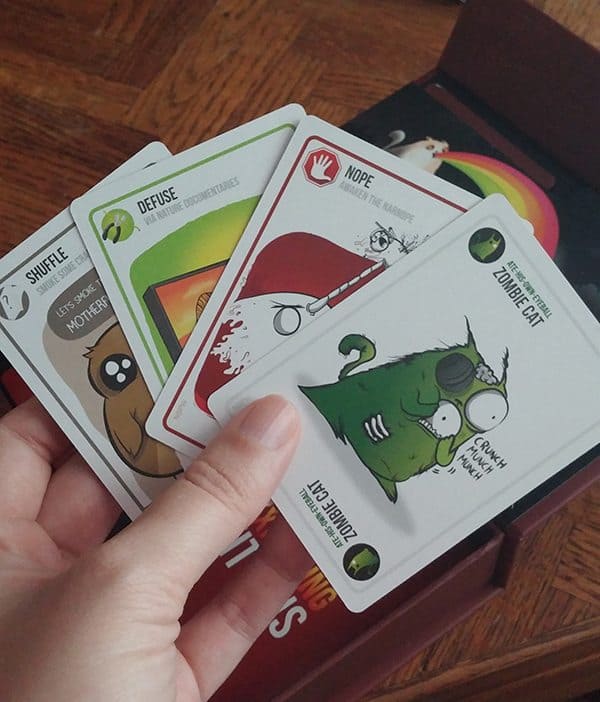 Warning: This article has game spoilers. If you haven't received your game or started playing, you may want to avoid this article. You have been warned.
Exploding Kittens is described as a highly strategic kitty-powered version of Russian Roulette. Players take turns drawing cards until someone draws an exploding kitten and loses the game. The deck is made up of cards that let you avoid exploding by peeking at cards before you draw, forcing your opponent to draw multiple cards, or shuffling the deck. The game gets more and more intense with each card drawn because fewer cards left in the deck means a greater chance of drawing the kitten and "exploding in a fiery ball of feline hyperbole."
This description is absolutely PERFECT and truthful. I decided to give it a shot and back the project (gave $35 for the NSFW deck). The creators stated that they would ship the decks in July and added a few other things into the box for laughs (which there was a lot of laughter when I received).
The box the game came in met me with a greeting "meow" that I continued to open and close (even though I thought I had broken the box – backers if you experience the box failing to "meow" anymore, try putting it next to a light. If this doesn't work, the creators have given other instructions to fixing this problem here).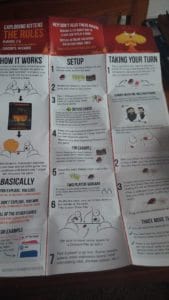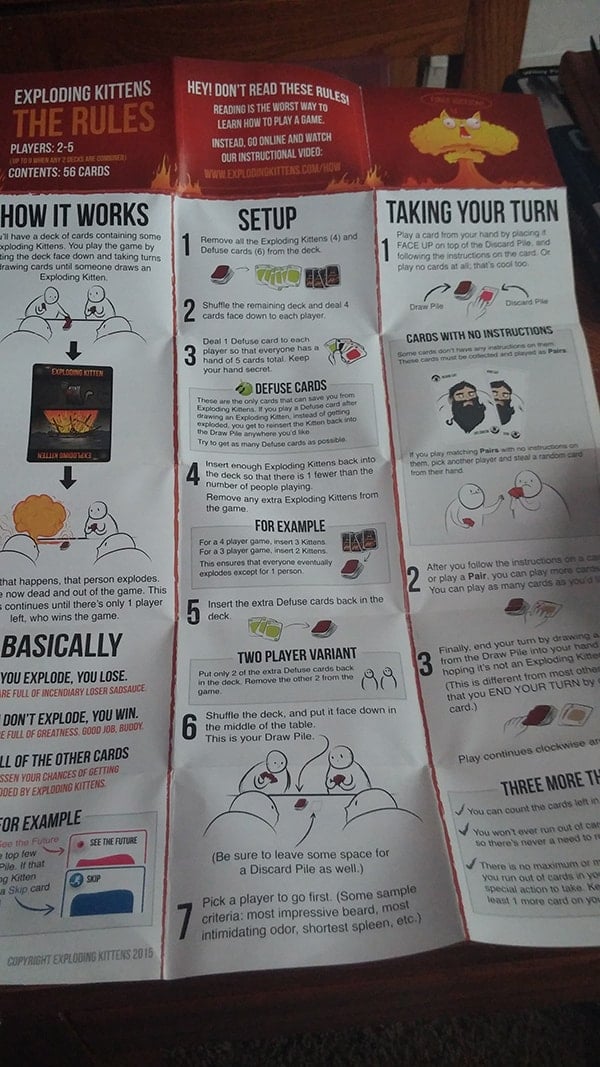 There was also a great welcome letter:
"I'm coming for you, Samantha. I've journeyed across Ohio. Looking for you and your fellow Hursts. So that together, we may BURN!"
In my opinion, it is very hard to keep a straight face when opening and playing this game. While sitting down with three friends, we checked out the cards and of course, attempted to read the rules of the game. We were met with a "Hey! Don't read these rules! Reading is the worst way to learn how to play a game!" The creators offered up a great instructional video for players to see firsthand how to play the game. If you're not into watching a video, there are written rules in the box.
First time we played lasted about 15 minutes. I, of course, was met with the exploding kitten rather quickly into the game without having something else to "defuse" it. In order to survive the felines, you must have something to stop it from exploding (thus "killing" you). Some of the cards were super cute, others were VERY NSFW. We played about 8 games that night. This meant nearly 2 and half hours of laughs, screaming at cards, and of course lots kitten jokes (as a dog person, this made me love man's best friend even more).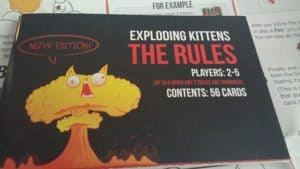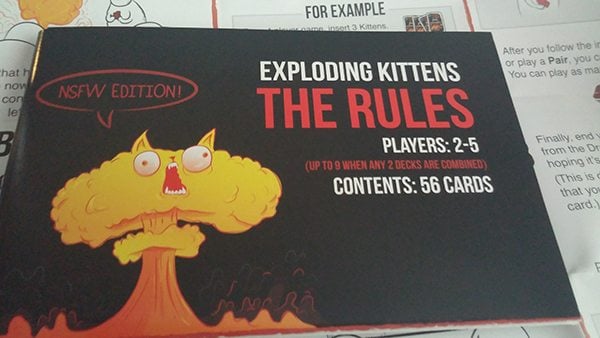 In short: Exploding Kittens is definitely worth every penny. It is perfect for anyone with a sense of humor (and for those who are old enough for the NSFW deck). This is super easy to play and very addicting.

Kudos, Elan Lee, Matthew Inman, and Shane Small on such an awesome project!

Have a crowdfunding offering you'd like to share? Submit an offering for consideration using our Submit a Tip form and we may share it on our site!

Sponsored