Nearly two months after its failed attempt to raise $100,000 on Indiegogo, German encrypted email startup, Lavaboom, announced that it is shutting down and has filed for bankruptcy.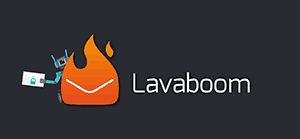 According to TechCrunch, CEO and co-founder Felix Müller-Irion admitted that Lavaboom intends to continue running its services until next week to allow users time to migrate their data to another encrypted email provider.
The media outlet revealed that speculation has surfaced about the fate of the Lavaboom after an ex-developer of the website claimed in a Reddit post it had ran out of funds. Its competitor, Protonmail, also published an article about how it has received concerned emails from Lavaboom users who are looking for another service.
While explaining exactly what's causing Lavaboom to shut down, Müller-Irion said the biggest problem was cash-flow. He noted that the company's team was forced to reduce expenses after the failed crowdfunding campaign:
"I was faced with a few tough decisions. I reorganized the internal structures but unfortunately that was too late. As a result we had to let go of Piotr [Zduniak, the contract developer who posted the Reddit claims about mismanaged funds]. We needed to cut down on expenses pretty quickly."
Müller-Irion meaned that the second reason why the site was being shut down is due to an ongoing criminal investigation involving the Lavaboom email service that he says he can't talk about for legal reasons.
 "I will not compromise any user-data. So far we did not get a request to hand over any of our unuseful user-data. Since I do not want to risk it and the financial situation we're in I chose to file for insolvency. I don't think I would want to do a security company again. It's really tough and you need a lot of money to get it off the ground before you may get an ROI, or your MRR starts showing significant results."
Piotr, who is only 16-years-old, notably wrote in his Reddit post that he was one of the key cost centres for Lavaboom:
"To be honest, Lavaboom had a lot money, but didn't use it correctly. One of the most expensive assets were services of freelancers such as me."
Müller-Irion described Piotr as a "butthurt kid with too much allowance" and stated that the team "didn't know for way too long that he was only 16". "We therefore had to cut a lot of corners to communicate with him while we were in the office, because he was in school!"
He then noted:
"We later found out that Piotr was planning his own version of Lavaboom's API and was developing this as a side project!"
Piotr added:
"Maybe if they used basic logic, the company would have survived. Right now I'm even glad that this stuff is happening, at least users will be free from the terrible organization that Lavaboom GmbH was."
Have a crowdfunding offering you'd like to share? Submit an offering for consideration using our Submit a Tip form and we may share it on our site!