Crowdfunding and the democratisation of finance where key themes as over 300 experts from banks, startups, technology and finance came together for France's first conference on FinTech.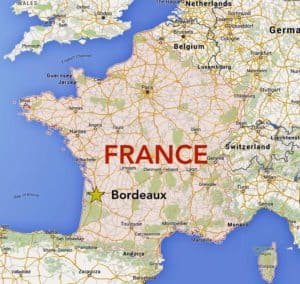 Perhaps surprisingly, a major centre for MedTech and computer science,  Bordeaux had gone out of it's way to attract this ground-breaking event away from what might be assumed would be it's natural home in Paris. Keen as they certainly are to establish a FinTech cluster here. This is itself a clear indicator of the seriousness with which FinTech is being taken and regarded more generally.
By way of full disclosure my part in this was as 'guest of honour' to provide a window on the wider world of Crowdfunding and FinTech via my ongoing #FinTech-Now! World Tour – and especially what London and the major centres are up to.
To judge by the mood and energy in the vast room in which the conference was contained – a graffiti adorned converted barn within a buzzy artist's enclave on the banks of the Gironde – FinTech is booming, despite the dead weight of overbearing regulation which everyone in the room not only felt and acknowledge and was keen to talk about – jealous as many are of the UK's approach.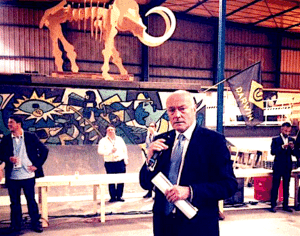 There were entrepreneurs a-plenty too seeking the opportunities and niches – and wondering where best to expend their impressive expertise and energies with many of them multi-national as well as multi-lingual being clearly citizens of the EU working in London as often as in France.
But the debate reached it's highest pitch when we came to the subject of the future of banks, and their place in the future world economy – viewed through the lens of both the FinTech and French revolutions – which changed the world via a change in the norm and expectation of citizens of 'governance'.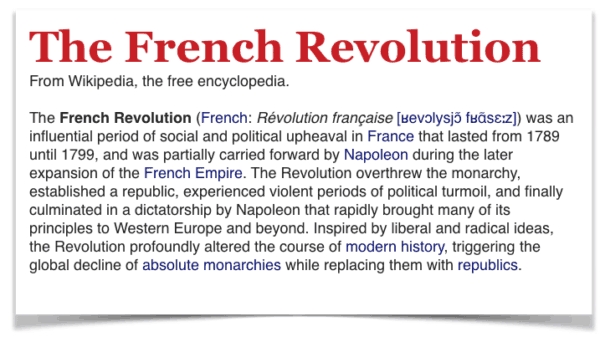 What happened in France 220 years ago, and especially the thinking behind it, affected societies and democracies around the world. The democratisation of government. It fundamentally changed the nature and role of institutions and monarchies – in some cases abolishing them, as in France, in others such as England transforming them with the monarchy finding a new role in a radically different world.
Having pointed out that with FinTech blooming, from Blockchain and BitCoin to money transmission and capital flows and formation, what might the future hold? Internet technologies have first disrupted then transformed one industry after another, insurgents changing the role of the entrenched incumbents in a way that would have seemed unthinkable not long before it happened, creating a 'new normal'.
Questions were raised such as with global entrepreneurs able to challenge in niche after niche, area after area, what might FinTech not do more efficiently than ever before – and what might the future role of banks be? How might they add value in this 'new normal'. How might they reinvent themselves?
Elsewhere…  Big bank approaches niche crowdfunding platform offering funds to sponsor an innovation contest in their industry. Big bank's clients are the big corporations in the niche industry. Niche crowdfunding site presses a bit on why big bank is interested in giving funding. Big bank reveals that big corporate clients are finding that smaller business players are starting to erode market share, so they want to find the little players and acquire them early to protect their market. Big bank figured that these players would reveal themselves through an innovation contest. Niche crowdfunding player politely declines the offer for the funding.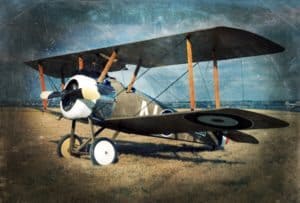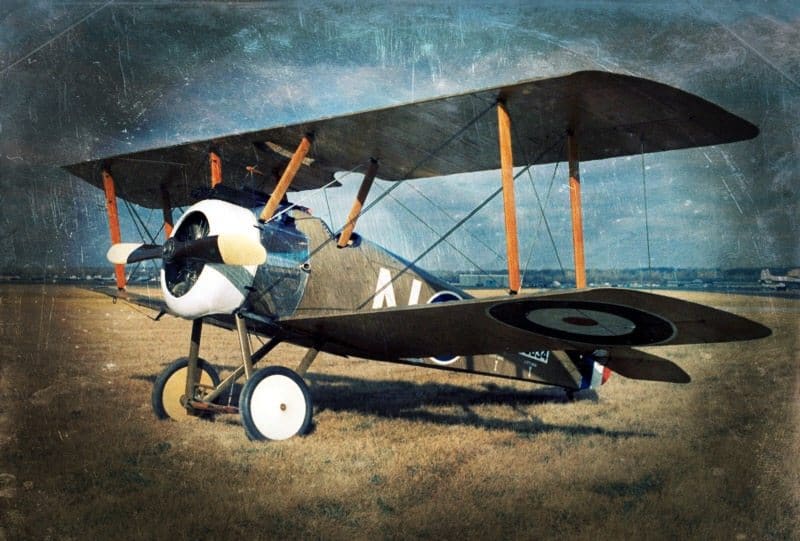 With bank-funded incubators and accelerators springing up across the globe from Australia to Zurich as well as across the USA and the UK the banks clearly are at least curious as to how they might catch up or move in. But will such 'incubators' 'eat their offspring'? Time will tell meanwhile, elsewhere there is clearly a growing appetite and realisation that this technology is a game-changer. With initiatives from all the major banks under-weigh.
"Blockchain, the software that allows the digital currency [BitCoin] to function, should be considered as an invention like the steam or combustion engine, that has the potential to transform the world of finance and beyond."  Johann Palychata, Research Analyst, BNP Paribas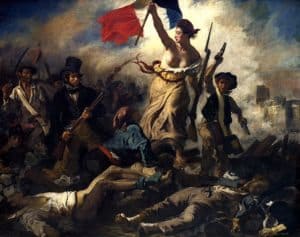 Early as it is and with awareness only now dawning of the disruptive power of these new technologies, especially when combined with the mobile revolution and the untapped power of previous iterations, it is difficult to draw hard and fast conclusions as to where this will all head – or even what's next… and of course the conference didn't.
What it did do is welcome with open arms a second, global, revolution to France 220 years on from the first with an eagerness to explore a new world of possibilities – and a new level and kind of democratisation. With some thoughts emerging as to how the incumbent 'royals' might be redeployed, and add value in a faster, leaner, friction-free world… rather than simply being replaced. Meanwhile the French cuisine more generally was, as always irreproachable – despite which this conference sent all of the participants away hungry and with plenty of food for thought… and the dying echos of Vive la Revolution!
---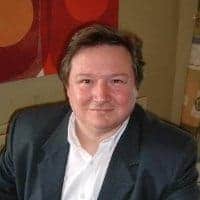 Barry James is a serial tech entrepreneur and technologist, founder, writer and conference creator Barry created TheCrowdfundingCentre, now a global resource for #Crowdfunding, and VentureFundingHubs an innovation to support entrepreneurs globally. He has a long history in #Fintech stretching back to the late 1970s. Founder of the UK's first national conference, Crowdfunding:Deep Impact, he has been at the forefront of the development of Fintech and crowdfunding in the UK, and internationally, since its earliest days helping found the UK's All-Party-Parliamentary-Group on the subject and influencing the nature and direction of regulation. As a pioneering systems and eco-system architect, he and his team remain active in creating new models and new technology, including the creation of more than 70 funding hubs worldwide.

Sponsored Links by DQ Promote