AngelList has posted a "few announcements" on their blog today.  CSC Upshot, a new venture capital firm, has raised a $400 million fund to invest in startups on AngelList.  According to AngelList this is the 3rd largest seed stage fund ever.  AngelList has raised approximately $205 million in the past two years. The new fund represents a dramatic increase in capital directed towards the online funding platform.
CSC Upshot, while based in the US, has its largest limited partner as CSC Group also known as the China Science & Merchants Investment Management Group.  This is the 3rd largest private equity firm in China with $12 billion under management. CSC Group's founder, Mr. Shan Xiangshuang, is co-chairman of the China Venture Capital Association and is described as a "pioneer" in Chinese venture capital. Mr. Shan Xiangshuang wants to turn his company into the largest PE group in the world.  WSJ.com stated "a Tsunami of overseas cash is headed for US startups".  Naval Ravikant, co-founder of AngelList stated "this [$400 million] is just the tip of the spear".
Their U.S. venture capital arm is lead by Tom Cole, a former startup CEO and general partner at Trinity Ventures, with engineering and MBA degrees from Yale and Stanford.  CSC Upshot will be managed by General Partners, Huoy-Ming Yeh and Veronica Wu. The duo have degrees from MIT and Berkeley and have extensive experience in tech and VC funding including work at Tesla, Apple, PacRim Venture Partners and more.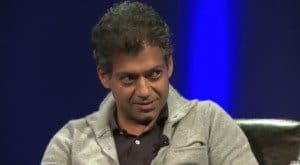 CSC Upshot will mainly invest in Syndicates and is said to "help syndicates make larger, faster investments in early-stage startups and their follow-on rounds. It will also help promising new syndicates make investments while they're building a backing from individual investors". To date, over 650 startups have raised capital via syndicates and presently there are 165 active syndicates operating on AngelList.
Simultaneously, AngelList announced SPVs (special purpose vehicle) to allow early stage investors to raise money for later stage startups. SPVs are completelyprivate but they will be using AngelLists platform and back office. SPVs have already been utilized by Accomplice, SlowVenatures and "several other angels" to invest $35 million in 19 companies.  According to AngelList SPVs are free for startups,VCs and Angels.  The LPs pay carry to the VC / angel, and no carry to AngelList. LPs also collectively pay $10K to AngelList, to cover the out-of-pocket costs of administering the SPV. AngelList already earns carry on any capital that the SPV requests from funds like CSC Upshot.
SPVs will help early-stage investors stay small, so they can best help startups.
[slideshare id=53827649&doc=angellistpresspresentationforoct12draft-151012131912-lva1-app6892]