KoreConX has launched a new service just as new equity crowdfunding rules, under Title III of the JOBS Act, were revealed last week by the SEC.
The KoreConX product is offering a "free, all-in-one solution to help companies navigate the process of raising equity capital".  KoreConEx is said to provide an application for due diligence and shareholder administration and communication – thus streamlining management of raising capital.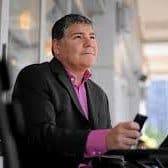 Oscar Jofre, founder and CEO of KoreConX, believes the current equity crowdfunding process is "broken" and in need of a "radical overhaul".
"The new KoreConX platform changes the status quo in the marketplace by, for the first time ever, standardizing the process of gathering and conveying all needed information for equity funding. By making it easier, and far less expensive, KoreConX is poised to reshape the industry and reshape the face of crowdfunding," states Jofre.
KoreConX is described as a solution that benefits both issuers and crowdfunding portals.  The platform is designed to save time and reduce legal fees by managing all required corporate documents in a single location.  KoreConX states this makes dealflow and onboarding far easier while managing shareholders properly.
Portals need to provide due diligence on all listing companies. This benefits both investors and the platform. KoreConX has integrated the collective skill sets of a wide range of partners, including iDisclose, EarlyIQ, AlgoValue, CrowdCheck, and others into the platform to assist and centralize features.
With Title III, retail crowdfunding, becoming actionable in mid-2016, the number of potential investors will jump from approximately 8.5 million to over 230 million – a sizeable increase.  More issuing companies and more shareholders will create a sizeable task. KoreConX wants to simplify the process to allow crowdfunding portals to operate as efficiently as possible.