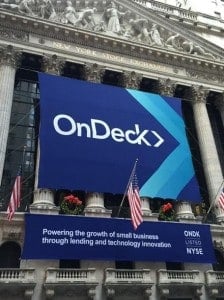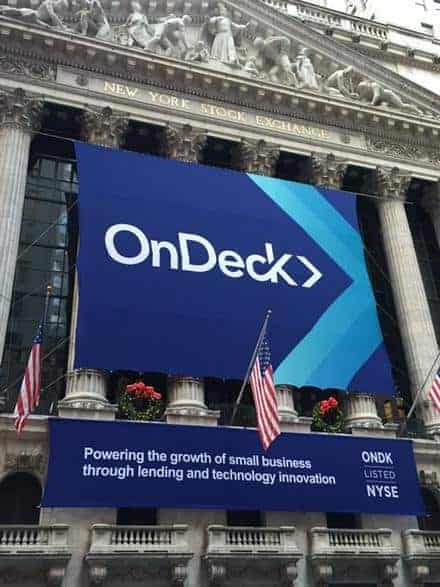 Yesterday JP Morgan Chase CEO Jamie Dimon spoke about partnering with a peer to peer lending platform without mentioning the company by name.  Later in the day, it was shared that OnDeck Capital has announced a strategic partnership with JPM where the largest bank in the US will use OnDeck to provide SME loans.  OnDeck shares rallied on the news jumping dramatically after hours (NYSE:ONDK). OnDeck has only been trading on the NYSE for less than a year.
Presently OnDeck facilitates SME loans from $5,000 to $250,000 for a period of 3 to 24 months. Their lines of credit go up to $20,000.
According to the 8-K filed by OnDeck;
On Deck Capital, Inc. today confirms that it is working with JP Morgan Chase Bank in connection with a strategic partnership whereby JPM will use the Company's small business lending platform and the OnDeck Score to serve its small business customers (the "Strategic Partnership"). The Company is in the process of building out its integration with JPM and finalizing definitive agreements regarding the Strategic Partnership. The Company expects the Strategic Partnership to commence operations in 2016. The Strategic Partnership is the latest example of both the Company's platform-as-a-service technology and its strategy of partnering with major financial institutions to serve more small business customers.
OnDeck capital is not technically a peer to peer lending platform as it does not allow small investors to invest in loans. Still, the net effect is that JPM will be able to fill a gap in its lending portfolio while OnDeck just boosted its business by having JPM promote its services across the country.
Jenn Piepszak, Chief Executive for Business Banking at Chase, was quoted in the FT about the new relationship;
"It is not a question of friend or foe. We clearly bring scale and customer acquisition to the table; what they offer is a disruptive customer experience that is very complementary with our existing services."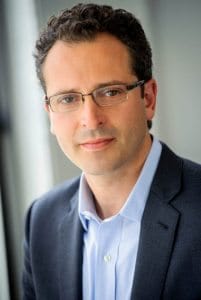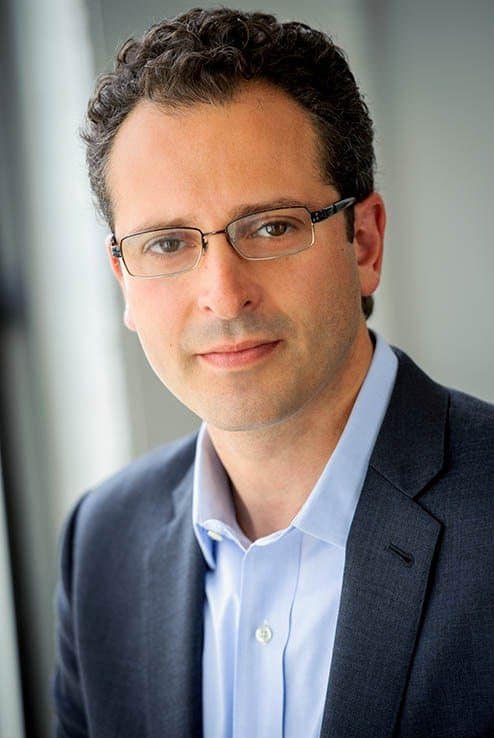 Noah Breslow, CEO of OnDeck, explained they had boosted investment in compliance to prepare for big partnerships like Chase.
" [We have invested] significant resources in building out compliance, data and IT functions, with a view to partnering with some of the biggest institutions in the world. We fully intend to scale up the program".
This is not the first bank to partner with an online lending platform. Expect many more to follow.

H/T Bobby Reardon

Sponsored Links by DQ Promote