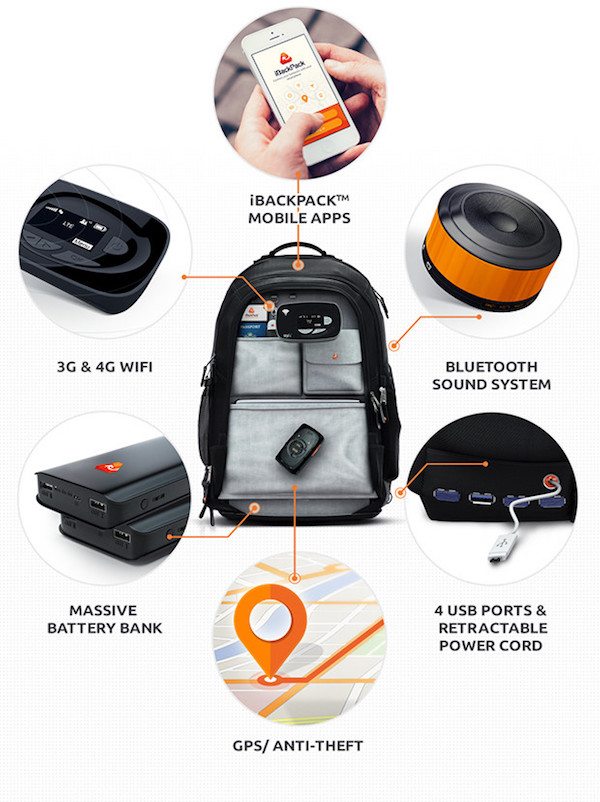 Following its recent success on crowdfunding platform, Indiegogo, Texas-based startup iBackPack announced the launch of its upcoming second campaign on Kickstarter.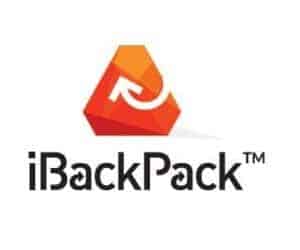 iBackPack has over fifty individual pockets, secret compartments and other decoy pockets. It provides the ability to track the exact location of the iBackPack through advanced GPS systems. The bag can be tracked within 10 feet. Should anyone steal backpack, users can quickly and easily push an alarm button on your iPhone or Android phone. The bag leverages GPS tracking systems provided by AT&T, Sprint, T-Mobile and Verizon.
The company announced in a recent update:
"As you may have heard, we are planning on launching the iBackPack on Kickstarter soon and want to fully explain. With greater purchasing power we can lower the cost of components – and pass the savings onto you – our IGG early backers through stretch goals – additional products included in your STANDARD offering.  You get MORE for NO ADDITIONAL FUNDS! It's a win, win, win. Prior to the KS launch we are closing our In Demand option here on IGG.

"The Kickstarter community and success of same – is very important for you – because it gives us the ability to substantially enhance the type of rewards we can give to you – the early backers – the first backers. We think it is only fair you receive more, for less than those from Kickstarter campaign. You were first – so you EARNED THE RIGHT to benefit from same. Like people who bought stock in Apple in 2002 – $600 investment is now worth $60,000 – the early believers get to benefit the most. Why? They were there first, believed the most, supported us when we were just getting started. We will ALWAYS treat you as our original founding partners.

"The Kickstarter campaign was planned all-along. This is not new. We obviously couldn't announce it on IGG when first announcing on IGG – but we can now. It will NOT delay our March, 2016 ship date either. Read the previous update to see many of the stretch goals we are planning on announcing to you – our ultra loyal – IGG – early supporters."
iBackPack also confirmed its partnerships with Chinese Hi-Tech GOLF and Belpink. The company noted that the Belpink relationship will allow it to compete head-to-head with US battery giants such as Duracell and Energizer.
So far, iBackPack has raised over $500,000 through Indiegogo. It is set to be delivered this upcoming spring.
Have a crowdfunding offering you'd like to share? Submit an offering for consideration using our Submit a Tip form and we may share it on our site!