This month, crowdfunding platform, DonorsChoose, joined forces with nonprofit organization BJ's Charitable Foundation to create a "flash fund" for Florida's Lee County schools.
Jessica Newman, executive director of BJ's Foundation, stated:
"Many classrooms across the country face shortages in funding, which is why helping students get a proper education is one of our main priorities at BJ's. Through various efforts, including our recent partnership with DonorsChoose.org, we're providing schools with support needed to enhance programs and curriculum objectives. We look forward to seeing students and teachers in Cape Coral, Fort Myers and Lehigh Acresput to good use these valuable academic programming and resources."
Here is how the funds were split among each of the schools:
Cape Coral
Island Coast High School: $1,584.55.
Diplomat Elementary School: $442.32.
Fort Myers
James Stephens International Academy: $516.59.
Franklin Park Elementary School: $1,453.69.
Manatee Elementary School: $860.08.
Gateway Elementary School: $2,328.64.
North Fort Myers
North Fort Myers High School: $3,617.29.
Bayshore Elementary School: $281.86.
Lehigh Acres
G. Weaver Hipps Elementary School: $298.53.
Mirror Lakes Elementary School, two classrooms: $1,398.06.
Tortuga Preserve Elementary School, five classrooms: $2,285.79.
Lehigh Elementary School, four classrooms: $2,235.65.
FGCU's Cop-op 6 to start in 2016
Twelve companies have expressed interest in participating in a new Florida Gulf Coast University student work program called Co-op 6.
Students who participate in Co-op 6 will take off a semester from classes so they can work full-time. Co-op 6 is set to start in January.
It was also revealed that FGCU's plan is to select two group of students to participate in the program each year. One group will work from January to June, and another group from July to December.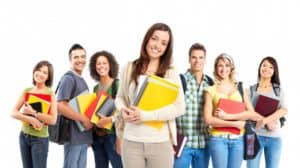 Since its inception in 2005, BJ's Charitable Foundation has reportedly given over  $19 million through grants, annual programs and special initiatives, to over 2,300 community organizations in the 15 states where BJ's Clubs are located.

BJ's Charitable Foundation contributes the bulk of its funding to organizations that provide services to people in need, specifically in the areas of hunger prevention and education.

Sponsored Links by DQ Promote