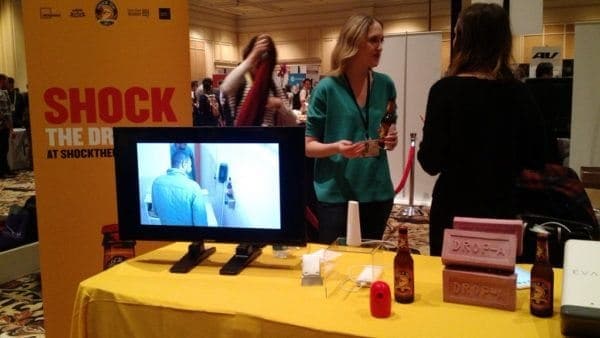 Nascent Objects, a modular marketplace for designing and buying cost-effective consumer electronics, announced today at the Consumer Electronics Show the debut of Droppler, an unobtrusive water monitor that uses one of the first audio water recognition technologies to track water consumption in real time, according to the company's press release. With minimal setup, consumers can get an immediate visual reminder of how much water is being consumed and depleted from their daily water budget. As part of its launch, Shock Top is providing $50,000 in funding plus marketing support to help reduce the consumer cost of Droppler as part of its "Shock the Drought" campaign working to fight the drought in California and beyond with innovative ideas and solutions.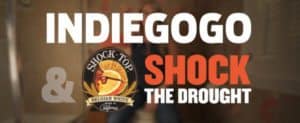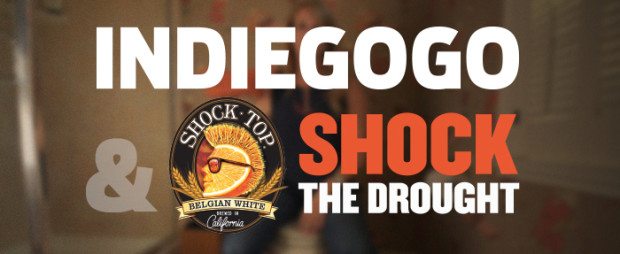 Droppler is the first product built with Nascent, one of the world's first modular consumer electronics platform. Modularity gives consumers the choice to have the features and products they want when they want. Current modular options have been limited to singular product categories such as personal computers, phones and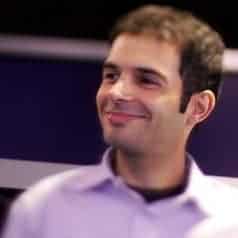 watches. With Nascent, the benefits of modularity are expanded across multiple types of consumer electronics and Internet of Things product categories. With Droppler, when water conservation becomes second nature, the internal modules such as the microphone, light and processor can be repurposed in new products.
Baback Elmieh, founder and CEO of Nascent Objects, said,
With Nascent Modules and Shapes, there are endless opportunities for consumers interested in the coolest consumer electronics available. As effortlessly as I can change the batteries on my remote, I can transform a product from a water conservation device, to a home security system to a drone. With the Nascent Modular approach, we have entered a new era of purchasing where consumers have the ability to discover, upgrade and customize their electronics without paying exorbitant prices for a new device.
Until now, it has been impossible to monitor water use in real time to immediately see and adjust habits. Current water monitoring tools are complicated, and most require tools and securing gauges to pipes or other cumbersome installs. Droppler's design requires no plumbing or wiring. Droppler connects with an app to further analyze water consumption, compare against local averages, and see how small changes in water use lead to big results.
A blind spot in resource consumption, people are often unaware of how much of a specific resource is being used. Given the delay or lack of instant feedback, the resource may appear invisible to the users at the time of consumption. Dr. Jiaying Zhao's recent report demonstrated that simply making resources visible can substantially reduce consumption.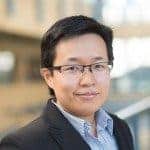 Dr. Jiaying Zhao, assistant professor of psychology at the University of British Columbia, said,
One of the most effective ways to decrease consumption is surprisingly simple. Making the resource itself visible can substantially reduce consumption. A product like Droppler with its immediate, visual feedback of water use will have a dramatic impact on individual water consumption habits.
Nascent Objects partnered with design firm Ammunition to design Droppler and created many of the modular consumer electronics available from the Nascent Marketplace. With Nascent Modules and Shapes, products can be upgraded and customized so consumers can get more use and innovation out of their consumer electronics for a much less steep cost. At launch, the first bundle delivers on the vision including Droppler and a streaming video camera or Droppler and an airplay speaker for $99.
In the future, consumers can buy sets of modules and will be given a wide selection of possible products those modules could power up to meet their own individual needs. Future products such as drones and wearables or niche items like a chess clock that advises you on your chess strategy, a bird watching camera or a pilot's training GPS camera encapsulate the vision of an unlimited, cost-efficient marketplace for the most imaginative consumer electronics products.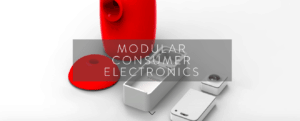 Droppler is on display this week at the Consumer Electronics Show in the Shock Top Indiegogo booth #80546, featured as part of "Shock the Drought," a cause program led by Shock Top aimed to help fight the California drought and beyond in partnership with Indiegogo, Save Our Water, Save the Drop and Water Deeply. Donating $50,000 along with marketing support, Shock Top is helping reduce the price of Droppler by more than 60 percent, now available for $99 on Indiegogo and will also include a special bonus Nascent Modularity bundle, either a streaming video camera or Wi-Fi airplay speakers, to select at checkout.
Nascent was founded on a simple principle: product design and development shouldn't be hard. Through a combination of cutting edge technology and user-friendly software, Nascent is creating a world where anyone, anywhere can make their ideas a reality. Nascent takes the hurdles out of turning ideas into real products, combining hardware design, circuitry, 3D printing and modular electronics in one simple tool.
After products are built, the Nascent Objects Marketplace offers a flexible platform for consumers to discover the latest consumer electronics customized to their needs. Nascent Modules and Shapes give gadget enthusiasts a cost-effective option for upgrading and adapting the most innovative products with unlimited potential.  Products available from Nascent Objects have unlimited opportunities only constrained by an individual's imagination.

Founded in 2006 with the release of its signature Belgian White ale, the Shock Top Brewing Co. creates unfiltered Belgian-Style wheat ales for beer drinkers who live life unfiltered. Quality ingredients and creativity drive the Shock Top Brewing team to craft unique twists on beer styles. The Shock Top family includes Shock Top Belgian White, Shock Top Honeycrisp Apple Wheat and Shock Top Raspberry Wheat. Shock Top Lemon Shandy, Shock Top Pumpkin Wheat and Shock Top Pretzel Wheat are offered seasonally.

Sponsored Links by DQ Promote