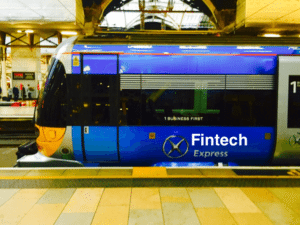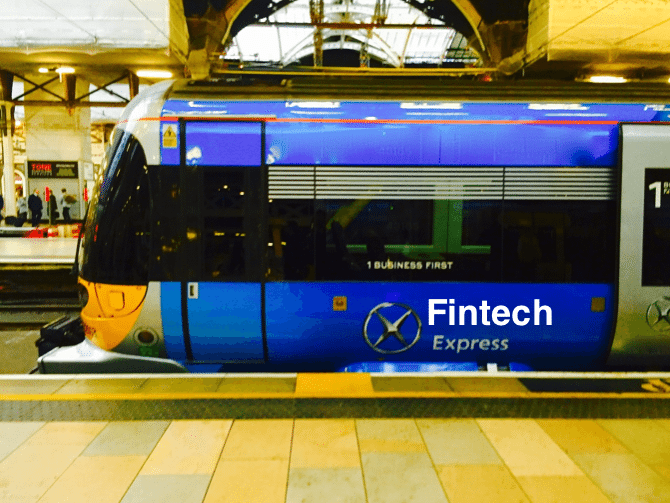 Accenture has announced the 2016 class of its Fintech Innovation Lab London.  The program, now in its fourth year, is in concert with 16 other financial institutions.  The 12-week program is designed to accelerate product development while providing traditional financial firms exposure to disruptive fintech.  For each participating startup, a senior-level bank executive will be paired with them to help develop their tech and business strategy.  Of course, the bank executive is exposed to a group of creative entrepreneurs thus teaching them how new products and businessses are launched. Participating firms include Bank of America Merrill Lynch, Barclays, Citi, Credit Suisse, Deutsche Bank, Goldman Sachs, HSBC, Intesa Sanpaolo, JPMorgan, Lloyds Banking Group, Morgan Stanley, Nationwide, RBS, Santander, Societe Generale and UBS.  Many of these firms have their own accelerator programs.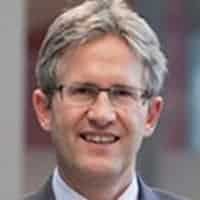 At least some followers of the alternative finance industry believe that banks will be unable to adapt to the new world of internet finance. All industry participants expect traditional finance to partner with, or acquire, more nimble disruptive firms. Cormac Leech, of Liberum Capital and a former analyst for many banks, believes banks simply cannot adapt as they are encumbered by institutional inertia and excessive risk aversion. What is clear is that a "wait and watch" strategy is akin to watching the headlights of a train approach while standing in its path. Programs similar to Accenture's have been popping up around the world to catalyse the ranks of old finance to take action.
Richard Lumb, part of the financial services team at Accenture, aptly stated, "disruption of financial services continues at speed."
---
This years Fintech Innovation Lab London participants are:
AimBrain – which is developing a new mobile-focused biometric authentication platform that can be used with any mobile browser or data-sensitive application. By using behavioural, facial and voice biometrics, AimBrain enables banks and payment processors to know if their users really are who they say they are.
Albert – is an incredibly simple mobile platform that helps self-employed combine bookkeeping (invoices, expenses, payments) with financial planning (bank info, cash flow forecasting).
AlgoDynamix – an innovative portfolio risk analytics company focusing on financially disruptive events. It provides fund managers, wealth managers, investment banks and trading houses with insights and anticipates price movements days in advance of the event.
ClauseMatch – whose collaborative document platform integrates with internal systems and helps to streamline documentation workflows by providing real time editing, approvals and tracking capabilities.
Contego – which offers real-time identity and risk checks on both companies and individuals in the increasingly compliance driven financial services sector, helps businesses to stay safe from fraud, identity theft and compliance failures
Crowdaura – uses blockchain technology and a crowdfunding interface to provide a turnkey platform solution for marketing, issuing, trading, settlement and administrating decentralised financial securities. This reduces costs and increases the security and transparency for securities lifecycle management.
Cutover – reduces the risk and cost associated with live enterprise events such as IT system upgrades and business continuity events. It does this by replacing the excel-ware, emails and telephone calls that are typically used to coordinate activities in these critical periods. Cutover enables activity orchestration, provides real time visualisation of status during the event and captures an audit trail for review and learning after the event.
PassFort – who has developed the first Compliance As A Service (CAAS) web application designed to improve the way regulated businesses collect, store and manage their customer compliance information at the point of onboarding. The technology delivers an automated and scalable back office system for financial services, online gambling, real estate and professional services firms, enabling processes that traditionally take weeks to be completed in a day.
PayKey – is the world's first payment keyboard. PayKey's technology puts banks where their customers are, on all social networks including Facebook's Messenger, Whatsapp, Twitter etc. With PayKey, customers enjoy the security of the trusted banks within their favourite applications, making everyday banking easier and more efficient than ever before.
Quotip – offers a management tool for structured financial products that provides wealth managers with services in three key areas: product idea generation, request for quote and audit/life-cycle management. Quotip's machine-learning-based algorithm, sell-side independency and full coverage of the value-chain help reducing product complexity whilst increasing workflow efficiency and adhering to upcoming regulatory frameworks.
SBDA Group – delivers machine learning that allows banks to offer a personalised and automated financial advice service to its customers. This helps banks to scale personalised financial support and services using the power of artificial intelligence.
Talent Rank – enables prospective candidates to exhibit their skills, interests and potential. The platform trains and tests fundamental competencies and uncovers talent that could otherwise be overlooked. Talent Rank is used to augment screening processes, provide skill-based learning and development and increase workforce diversity.
Undo – offers specialised tools to improve software quality, robustness and security, by allowing coders to see exactly what a program has done. Two key products are UndoDB and Live Recorder. UndoDB is a debugger that allows developers to run code backwards as well as forwards, helping to rapidly identify bugs. Live Recorder allows developers to create an exact copy of a specific issue as it occurred in production or in test environments, for subsequent offline replay and analytics.
Voleo – allows users to start a smart investment club via a mobile app where they can pool knowledge and funds and vote on trading decisions within their groups. Users can also follow others outside their own group, based on metrics like actual fund performance or individual decision performance, to help with their portfolios.
ZeroDB – provides an end-to-end encrypted database protocol that helps companies to use cloud services without sacrificing control, security, or privacy. Users can run queries over encrypted databases without exposing any decrypted data to the server.
Sponsored Links by DQ Promote