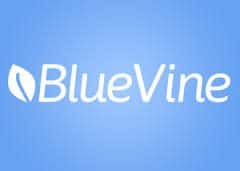 BlueVine, an online provider of working capital financing to small businesses, announced on Wednesday it has closed $40 million in funding, bringing the company's total funding to $64 million to date. 
This Series C funding was led by an investment from Menlo Ventures, with additional participation from new investor Rakuten FinTech Fund, follow-on investments from Lightspeed Venture Partners, 83NORTH, Correlation Ventures and private investors, as well as a new debt facility from Silicon Valley Bank.
Eyal Lifshitz, CEO and founder of BlueVine, shared:
"We are thrilled to welcome Menlo Ventures and Rakuten FinTech Fund to our esteemed group of investors and to embark on our next phase of growth. BlueVine has ushered factoring into the modern age while bringing much-needed transparency, efficiency and speed to the industry. With this capital infusion, our team is excited to work with more SMB owners to solve their cash-flow challenges on a greater scale."
BlueVine will use this investment to bolster its management ranks, develop new features and fuel expansion into new verticals. BlueVine saw a 12x increase in funded invoices in 2015, and is on track to fund more than $200 million in working capital in the next year. Since launching in March 2014, BlueVine's cloud-based invoice factoring service has helped thousands of small businesses obtain quick, easy access to funds they need to purchase inventory, cover expenses or expand operations.
 Tyler Sosin of Menlo Ventures explained:
"BlueVine is bringing automation and a modern web experience to factoring, a massive market that has yet to be optimized by technology. We're excited to partner with BlueVine to make working capital more accessible to the more than 20 million small businesses across the country."
BlueVine also announced it has increased its maximum credit line from $150,000 to $250,000 for qualified businesses. This represents a 5x increase in BlueVine's maximum credit line since its previous funding round in January 2015. The company, which offers credit lines starting at $5,000 with simple, transparent pricing, enables small businesses to get paid within 24 hours instead of waiting for Net 15, Net 30, Net 60 or Net 90 payment cycles.
 Rakuten's Oskar Mielczarek de la Miel, managing partner of the Rakuten FinTech Fund, added:
"We are very impressed with BlueVine's disruptive technology and how it financially empowers the small business community."