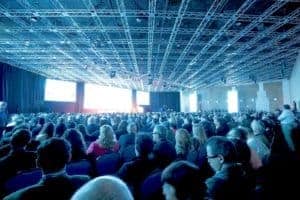 OurCrowd, a global equity crowdfunding platform, hosted over three thousand investors, startups and corporate partners from 50 different countries at their second Annual Summit last week. Founder and CEO Jon Medved opened up the event with a presentation that encapsulated his platform's success while sharing a "state of the state" perspective when it comes to raising equity online.  The presentation, embedded below, highlights the growth of the funding platform.
Last year at this time, OurCrowd had 6000 accredited investors using their platform.  This year there are now approximately 11,000 accredited investors having now funded $200 million.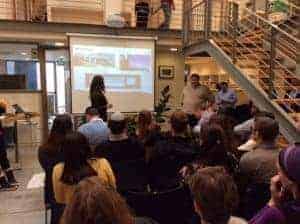 And why has OurCrowd grown so rapidly? One of the reason is the high quality, highly vetted companies that are allowed to list on their platform. Another factor is the reality that most capital gains these days are generated prior to a company listing on a public exchange. As rule has been heaped upon regulation, successful private companies have been compelled to remain private as long as possible thus driving higher returns for those who are fortunate to have access to promising early stage companies.
For an investor, the ultimate measure is on the exit of the investment. Either via an IPO or acquisition, this is when you gauge your return. To date, OurCrowd has had 4 successful exits. Let's see what is in store for 2016.
[scribd id=297378341 key=key-ABkzTqbJOZYhkGgp16cc mode=scroll]