Harmonix, the studio behind various popular games such as Rock Band, Dance Central, and Kickstarter project Amplitude, has launched a campaign on crowdfunding portal Fig to raise $1.5 million so that it can bring Rock Band 4 to PC.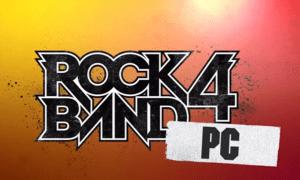 The company announced:
"This past October, we released Rock Band 4 for the consoles—the first new Rock Band release in 5 years. This was a massive undertaking for us as an indie studio, but we somehow pulled it off. We're thrilled at the reception to the game so far, but we're not done yet—the Rock Band 4 team is still hard at work, and they'll be spending all of 2016 expanding and updating the game!"
Hamonix also revealed that its team has been planning, scheduling, scoping and preparing the game's PC version since the day they launched it on console back in October. Explaining some changes with Rock Band 4's PC version, the studio revealed:
"For those of you who don't recall, Rock Band Network was a set of tools that allowed you to take your own song audio, add MIDI information, and create song files playable by Rock Band 3, plus server infrastructure to upload those songs to Xbox Live and sell them in Rock Band 3. RBN required a paid membership and a detailed Peer Review process, and the infrastructure took a lot of work on our end to keep up and running… a little too much it turned out, and we had to close it down in 2014.

"But with a PC version being released on Steam much of the infrastructure for adding songs to the game can be done via Steam Workshop, with no fees and less overhead. So we're updating the authoring tools and documentation to help anyone with a song in their heart (and multi-track audio recordings, and some time….) to create playable Rock Band songs."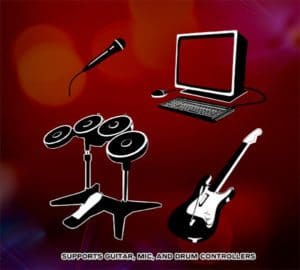 It was also noted, by using Steam Workshop, users can submit the files to the studio and they will do a check to make sure they play properly and include music the user owns. It will then add the songs into Rock Band 4 though the in-game store.
Funds from the campaign will only be used to develop for the PC. Harmonix revealed that it estimates $2 million will be the total amount needed for development and testing. The company noted that once the project hits $1.5 million, it will cover the rest of the funding.  If the campaign is successful, Rock Band 4 will be available for PC as early as this fall.
Rock Band 4 for PC's initiative is set to close at the beginning of April.
Have a crowdfunding offering you'd like to share? Submit an offering for consideration using our Submit a Tip form and we may share it on our site!