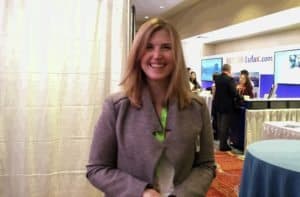 P2Binvestor has received $5 million as part of a larger $50 funding round. This is according to a report in the Denver focused publication BusinessDen. The funding was also revealed in a recent filing with the SEC.
The publication said the loan was from a "fourth institutional investor".  Krista Morgan, CEO and founder of P2Binvestor commented on the funding;
"We are a double-sided marketplace. We want to make loans, but you can't make the loan if you don't have the money. So now we can focus on one side of the marketplace for a little while."
Morgan also stated that her platform now has 100 accredited investors, in addition to the institutional money, and 50 active borrowers. The report states that P2Binvestor maintains the ability to loan up to $100 million.
P2Binvestor is a commercial lending platform for SMEs that states it offers a better (IE lower rates) line of credit for borrowers. The marketplace lending platform claims to be able to deliver $5 million in factoring finance in as few as five business days. Businesses must have a bit of a track record to use the platform. SMEs that have been in business for over 1 year and have $500,000 plus in revenue may qualify.