Offering up an insight on China's market growth, China Rapid Finance's CEO, Dr. Zane Wang, spoke at the LendIt USA 2016 conference that China has become the largest and fastest-growing online lending market in the world.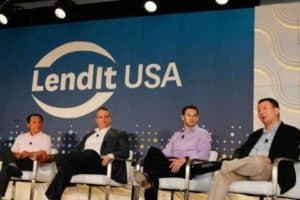 Wang explained that the China market has huge potential and growth opportunities, driven by the basic credit needs of its emerging middle class.
"Compared with the online lending market in the U.S., China is much more exciting. China represents a huge, untapped market."
He then noted that tapping into that market requires a unique business model due to the huge number of individuals who have no credit history in China. Of China's 1.4 billion people, the central bank database as of the end of 2014 covered around 800 million, of which roughly 300 million people had credit records. That leaves about 500 million people who do not have access to credit. For this enormous EMMA population, traditional borrower acquisition mechanisms based on credit behavior data will not work in China.