Montreal-based FinTech company Mobeewave has launched its mobile P2P payment application PayMeTap to people across Canada. This free application allows users to securely accept a payment by tapping their phone with a credit card. Available for Android in the Google Play Store, PayMeTap aims to enable people to easily pay and receive payment for  services. A multi-award winner in the field of mobile payment, Mobeewave was recently selected as a finalist in the Payment and FinTech category of the eighth annual 2016 SXSW Accelerator Competition.
"With countries around the world embracing the concept of a cashless society, we recognized the need to give people the ability to accept payments – and make payments – with their phones," shared Mobeewave COO and Co-founder Maxime de Nanclas. "This ability is only really useful if it offers users the greatest amount of flexibility and highest level of security. That's why PayMeTap allows users to receive payment using credit cards without needing the other person to sign up for the service or share personal information."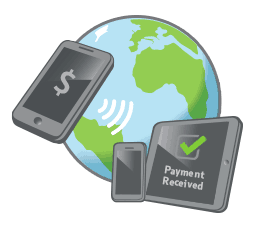 Mobeewave launched the pilot campaign for PayMeTap to provide a simple and secure solution for people to receive payment by credit cards on their phones by tapping the card to one's phone;  the money is deposited into an account within 48 hours. Harnessing the near field communication (NFC) technology found in all modern mobile devices, PayMeTap ensures there's no need for an external card reader and the person making the payment doesn't need to be signed up to the service. There is also an option of absorbing or charging the small service fee.
In collaboration with their partners at Oberthur Technologies, Mobeewave was recognized as the Best Mobile Security Solution at the 2015 SESAMES Awards organized by CARTES SECURE CONNEXIONS. By harnessing the company's approach to mobile P2P payment, PayMeTap offers the highest levels of security. No sensitive information is saved on the device and the user's personal information is securely encrypted – the NFC technology is used to keep it encrypted and safe inside the device.
"The Mobeewave technology was created to help ensure the stream of mobile payments could always flow both ways," added Mobeewave CEO and Co-founder of Benjamin du Haÿs. "Using your mobile device to carryout contactless payments is great, but as we've seen with the tremendous response to PayMeTap there is a real desire among people to both receive payments through their phones and easily pay people back."
PayMeTap does not store credit card information in the cloud, thereby removing the fear of this information being hacked. The application also offers a further layer of protection through the option to add a PIN for a specific account. The secure sockets layer (SSL) protocol is used to encrypt all communications with the Mobeewave server and the company adheres to the Payment Card Industry Data Security Standard (PCI – DSS). Transactions are also constantly monitored and analyzed through live automated programs, as well as random manual verification to detect and stop malicious or suspicious activity.

Sponsored Links by DQ Promote