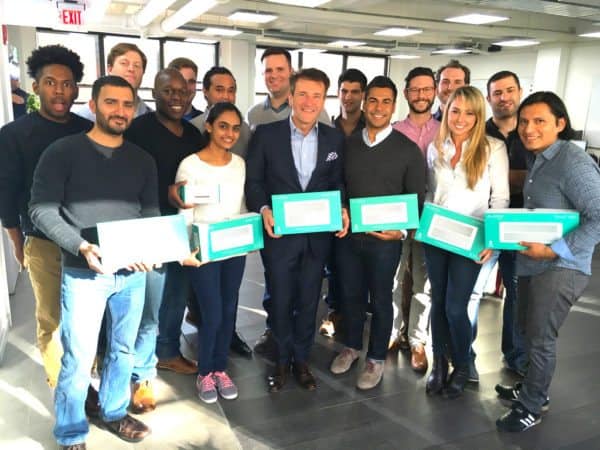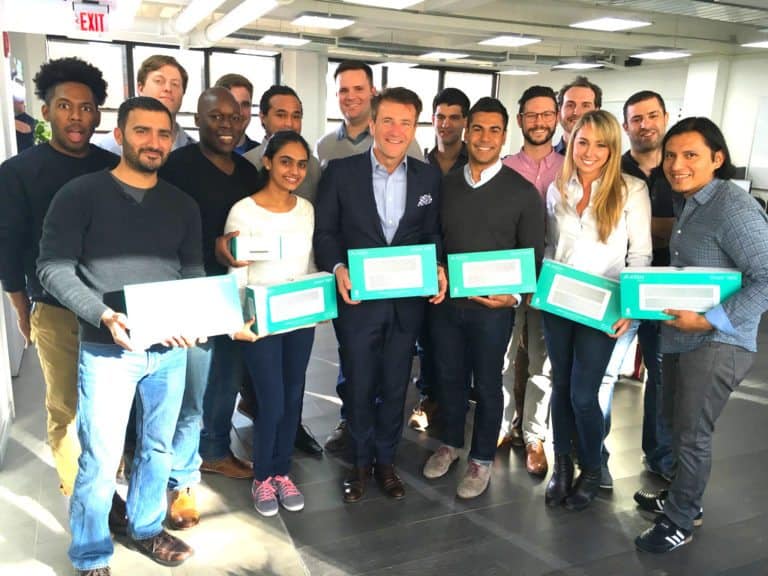 Keen Home is doing it right. The company is the creator of a smart home air vent. Sexy it is not. Practical and money saving it is.
Back in 2014, Keen started with a relatively small crowdfunding campaign on Indiegogo. Keen co-founders Ryan Fant and Nayeem Hussain raised just $40,000, Keen then went on to pitch on Shark Tank.  They got pretty lucky too as savvy partner/investor Robert Herjavec saw the potential for the product and delivered one of the highest valuations ever on the Shark Tank show.
About 12 months ago, Keen Home founders posted on Indiegogo;
"Two years ago you took a chance on a new technology created by two guys with a dream to make the home more comfortable and energy efficient. Your contributions helped build the company that Keen Home is today, and we are now mere months away from shipping the first batch of Smart Vents to homeowners throughout the U.S. and Canada."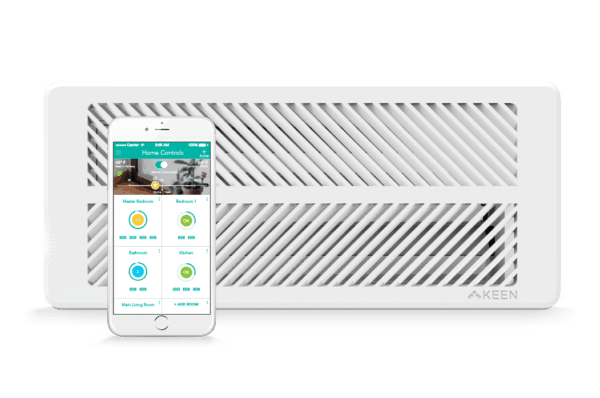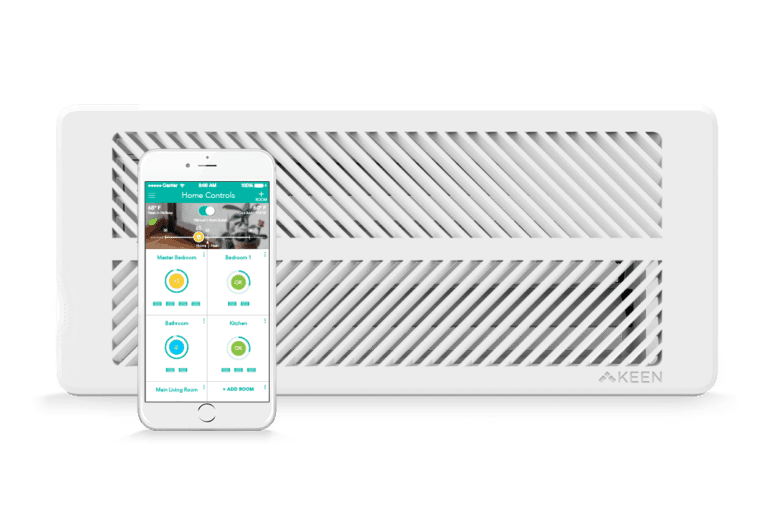 The Shark Tank experience was clearly a positive one. After pitching in February of 2015, Keen Home gained a valuable partner with the horse-power to turbo charge sales and product development.  Speaking about the post pitch relationship with Herjavec and team, Keen stated;
"People often ask, "so what is it like to work with a Shark after the show?" I was pleased to discover that Robert and his team are enthusiastic, down to earth, and well-connected. It is helpful as a CEO to have resources that you can tap when needed and the Herjavec Group has always delivered on their promises. Now that we have released the Smart Vent, Keen Home is working with the Herjavec Group on several marketing and PR campaigns. Building a brand involves generating awareness and loyalty, which can be expensive and time consuming. As a startup, we are always seeking an advantage and working with Robert and the entire Shark Tank family has given Keen Home a leg-up against other would-be players in this space.

We are also grateful to have Robert on board as an advisor. Robert is an entrepreneur who has scaled his business successfully and his expertise with pure sales techniques helped drive us to focus on enabling repeat purchases, expanding distribution channels, and enhancing brand affinity by offering value-added services."
Today, after just a few days of "Testing the Waters" (TTW) on SeedInvest, Keen Home has generated over $6.6 million of investor interest under the updated securities exemption Reg A+.  While running a TTW campaign is no guarantee of a funding total it is a great barometer of what may be achieved once a filing with the SEC is approved.


Keen Home states it has generated over $1.9 million in sales to date having shipped over 28,000 units. Current distribution includes shelf space in over 600 Lowe's across the United States.  Additional distribution deals with major retailers are said to be in the making now. The company believes its smart home platform, beginning with smart vents, is just the beginning. The Reg A+ equity crowdfunding offer will help fund the vision of becoming a smart home ecosystem.
Regarding the investment crowdfunding round, Keen stated;
" [We are] excited to announce that our team is currently exploring a way to give our community the ability to purchase a stake in Keen Home while we are still small. Historically, U.S. law permitted only wealthy individuals and venture capitalists to invest in startups, but last summer the Jumpstart Our Business Act (JOBS) Act passed. Now, every American has the ability to invest in early-stage private companies to take advantage of potentially exponential growth.'
The details of the offer, as filed under an offering circular, are not available yet. It will be interesting to see how the deal is structured and how much equity is expected to be sold. But the Shark Tank exposure is a gift that will keep on giving for quite a long time. Having Herjavec as a company advisor is priceless.
Have a crowdfunding offering you'd like to share? Submit an offering for consideration using our Submit a Tip form and we may share it on our site!