Curren$eek, a smartphone app that tells users where to find the best money-changer rates, won the Visa and Association of Islamic Banking Institutions Malaysia (AIBIM)'s Asean Fintech Challenge.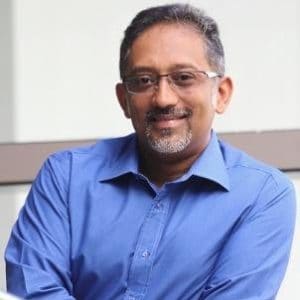 The challenge was held in conjunction with the Global Islamic Finance Forum 5.0, to allow start-ups to pitch their products for a cash prize, and a chance to attract potential investors at this biennial event attended by over 1,000 delegates from around the world. Serial entrepreneur and 
Curren$eek CEO Hakim Karim
 said while trillions of dollars are exchanged into different currencies every year, not everyone knew where to get the best rates. Rates can sometimes fluctuate up to 20 per cent. Karim has also worked at Accenture, Goldman Sachs, Thomson Reuters and co-founded GridMarkets, a global rendering resource leveraging the world's spare server capacity.
The platform initiated a crowdfunding campaign on CrowdPlus.asia last December to raise $115,530, but details requiring the raises' success are unavailable.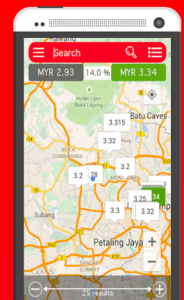 With this app, users may find out the rates of the money-changers by location, allowing them to make comparisons. The platform currently touts 26 active partners, 27 bank branches, 155 money changes and 10 currencies covered.  In the future, Hakim said there are plans to enable money-changers to bid for the business of users who request to change a particular currency and that they were also working with banks to allow direct payment to the money-changer from the user's account, to eliminate the need for the user to carry cash around.

The app, which has been downloaded more than 7,000 times, has also raised US$150,000 in a government grant. Placed first out of seven contestants, Curren$eek took home a modest US$3,000 in prize money. The competition was organised by meetup Nxt Bnk KL with the aim of bringing the most innovative fintech startups from the region to compete in Kuala Lumpur.

In second place was Kapital Boost, billed as Asia's first Islamic crowdfunding platform. Kapital  Boost matches small investors with small-medium enterprises under Islamic financing structures, aiming to help overcome the problem of limited financing for SMEs while enabling untapped investors to find new avenues for investments. Since launching last year, the platform has raised S$500,000 in 14 deals.

The  Visa and Association of Islamic Banking Institutions Malaysia (AIBIM)'s Asean Fintech Challenge judges were Visa Head of Products for Southeast Asia, James Lim; Maybank Head of Innovation, Amran Hassan; Next Bank founder Rob Findlay; Investment Account Platform (IAP) CEO Mohamed Izam Mohamed Yusof; and Malaysia Digital Economy Corporation (MDec) Vice President of Entrepreneur Development, Gopi Ganesalingam.

Sponsored Links by DQ Promote