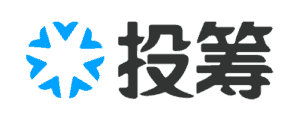 FinPlus, backed by Fugel Holdings, launched today claiming to be China's first angel fund and accelerator focusing specifically on Fintech.
In a release, Fugel Holdings stated they believe now is the right time to develop Fintech in China.
In many ways China is the largest Fintech market in the world. With a huge market and the largest P2P/marketplace lending platforms in any country – finance has quickly moved online. In part fueled by the pressing need of delivering mobile access to a country that is highly connected to the internet via smartphones. The growing connectivity has intersected with the shortcomings of traditional banks and the recognition the economy demands better access to capital.
Mosso Lau, head of FinPlus, said;
"Ant Financial's success says it all. The company has recently acquired US$4.5 billion through its series B round of financing in Chinese market and is estimated to be worth US $60 billion in the evaluation that followed. According to market forecasting, the company could be worth as much as the world's largest bank, Industrial and Commercial Bank of China, if it goes public someday. Ant Finance is also a leading FinTech company in China."
FinPlus points to recent regulatory initiatives by the Chinese government. Officials are attempting to better control the fast-growing sector of internet finance. Lau believes the Chinese misunderstand Fintech.  He sees the environment as more about taking advantage of the innovation in modeling and theoretical approaches to quickly fill in the blanks in the financial market.
"The mission of FinPlus FinTech Angel Fund is to provide investment and accelerative services for innovative FinTech startups around the world through the construction of a FinTech Eco-System," stated Lau.
Lau explains that many companies exhibited great potential but failed to receive sufficient attention and support, and this is where FinPlus can help.
"To some extent, China's FinTech is taking the lead around the world. 7 Chinese companies were among the top 100 FinTech companies in last year's ranking, of which only two were involved with online lending. Both of these companies have recently started investigating what they could do in terms of innovation in the technology, rather than limiting themselves to simply facilitating peer-to-peer lending. Moreover, Zhong An Online P&C Insurance, a collaboration of two leading Internet companies and China's largest finance group, Ping An Group, came to the fore on the list. Their key technology, collecting and analyzing big data, is what receives the highest attention worldwide now."
Lau mentioned some Chinese FinTech companies that are less well known, including Ping++, WeCash and Micai.
Recently, Chen Yulu, the vice governor of China's Central Bank, mentioned that China would soon inaugurate the 13th Five-Year Special Plan In Finance. The most important topic of the plan being the construction of a financial market and the building of a finance system that is multi-tiered, diversified, fully-functional and flexible, with its many parts complementary to each other.
"Chinese Internet Finance companies have achieved some success in the world. KPMG has recently released a report saying that Chinese Internet Finance platforms witnessed the arranging of financing to the tune of US$101.69 billion in 2015, while the rest of the Asia Pacific market created a mere US$1.12 billion," said Lau. "In other words, the total amount of financing generated by the Chinese market was over 90 times that of the rest of the Asia Pacific region. China's per capita Internet financing reached US$75, whereas that of India, a country that has about the same population, was only US$0.03."
FinPlus wants to invest only in FinTech startups that own "core technologies".

Lau explained that FinPlus is building an incubating and accelerating system, which will provide support for FinTech projects with full services including angel investment and guidance. FinPlus also said their activities are not limited to China. They will invest worldwide. FinPlus said it is now in discussion with Imperial College London on potential collaboration.

Sponsored Links by DQ Promote