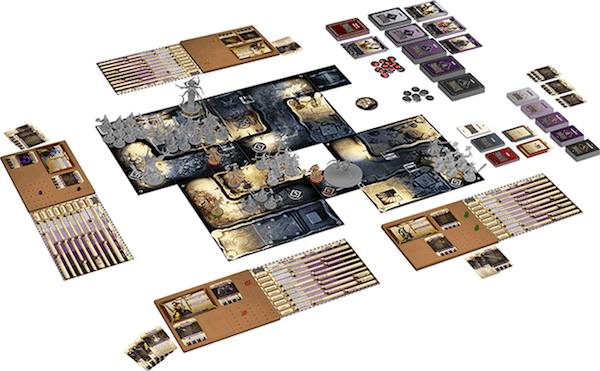 Success! Cool Mini or Not's 24th Kickstarter has officially closed. The gaming company took to the crowdfunding giant last month to raise $200,000 for its new board game, Massive Darkness. Within only three days, the project scored $1.1 million. The initiative capped at $3,560,642 from 22,361 backers Thursday evening.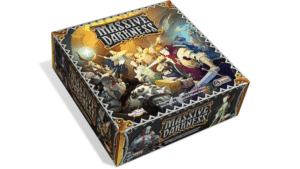 Massive Darkness is described as a dungeon crawl board game without a game master and streamlined rules. It is for 1 to 6 players and each player goes through a series of quests to defeat the "forces of darkness." 
"The Darkness that had been vanquished long ago is rallying all manner of wicked creatures to its cause. The legendary Lightbringers who once stood against it are no more, and so it is up to a handful of untested heroes to gather their courage and venture into the dungeons to uncover the Darkness' plans, and stop them before it can spread throughout the land!"
Each game is equipped with the following:
75 highly detailed figures, including 6 Hero figures, 63 Enemy figures, 6 large Roaming Monster figures,
6 plastic Hero dashboards
6 color plastic bases
12 color plastic pegs
12 custom dice
9 double-sided game tiles
280 cards
6 Class Sheet pads
111 tokens
Rulebook
During the final update, the Cool Mini or Not team stated:
"All of us at CoolMiniOrNot and Guillotine Games are overwhelmed by the incredible success of this campaign, and would like to thank all of the backers for their faith in us and our game! In thanks for your support, and also to account for the roughly $60.000,00 raised by the Retail Pledges, we are unlocking the final, unreached Stretch Goal. Chromatis can now roam free (and impale Lightbringers on its shiny horn)!"
The company then noted that Kickstarter surveys would go out in the coming weeks. The game is set to be delivered April 2017.
Have a crowdfunding offering you'd like to share? Submit an offering for consideration using our Submit a Tip form and we may share it on our site!