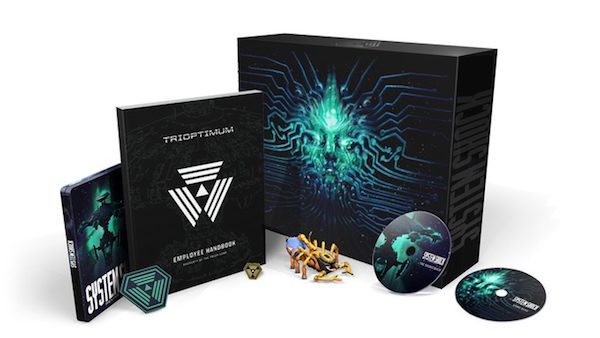 Less than two weeks after launching a Kickstarter for System Shock, Nightdive Studios has scored over $880,000 from  14,000 backers. The studio took to the crowdfunding giant to raise funds for the remake of the 1994 sci-fi video game and surpassed $450,000 in less than 24 hours.
The game's description reads:
"System Shock was one of the first 3D games that took a methodical approach to exploration while revealing a story driven narrative through audio logs and messages scattered throughout the game world. It was a revolutionary step forward for the medium in a time when developers first began experimenting with interactive story telling. Players were trapped aboard Citadel Station as they fought to survive against the cyborgs and mutated crew members corrupted by a maniacal A.I. known as SHODAN, one of the most treacherous antagonists ever conceived. System Shock offered an unparalleled experience that would solidify it as one of the greatest games of all time."
Features of remade System Shock include:
A "modern take" on the game. Offers up many improvements, overhauls, and changes that the original game didn't have.
Re-imagined enemies, weapons, and locations. Original concept artist, Robb Waters, did these.
Brand new music score that was composed by Jonathan Peros.
Various items were updated, including user interface, game mechanic, enemies, and puzzles.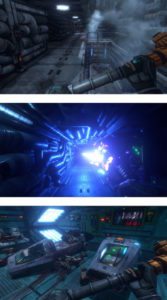 Nightdive Studios previously noted:
"We wanted the art of System Shock to be fresh and new while still remaining true to the aesthetics of the 1994 classic. We've maintained much of the original look, while accentuating it beautifully by an array of modern rendering features such as Physically Based Rendering (PBR), screen-space reflections, real-time global illumination, ambient occlusion (HBAO), volumetric particles, and dynamic lighting. It's the world you remember."
The Nightdive Studios team also announced a new contest for Kickstarter backers:
"We are currently holding a giveaway/raffle for an awesome System Shock Limited Edition Screen Print Poster & T-Shirt. It runs until the end of the Kickstarter, and you can even do things every day during the raffle to keep entering. And by entering more times, you're helping us to spread the word to continue to make this game awesome!"
Backers of the campaign will receive the game on Xbox One, Steam or GoG with a $25 pledge. The campaign is set to close on July 28th.
Have a crowdfunding offering you'd like to share? Submit an offering for consideration using our Submit a Tip form and we may share it on our site!