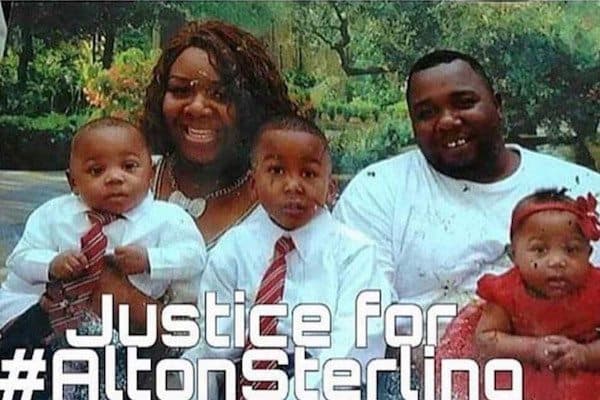 One week after actress Issa Rae launched a GoFundMe campaign to raise $200,000 for Alton Sterling's children, the initiative has successfully raised $714,448 from 23,980 and officially closed.
The father of five was killed on last Tuesday during an encounter with two Baton Rouge police officers, who were questioning him after there were reports of a man carrying a gun and threatening others. Sterling was shot multiple times in the chest and back. A graphic video of the situation surfaced, and Rep. Cedric Richmond (D-La.) called for the Department of Justice to launch a civil rights investigation to find out what exactly happened during the altercation.
"There are a number of unanswered questions surrounding Mr. Sterling's death, including questions about the initial calls for police presence, the level of force used by officers, the verbal and physical altercation and the response of the officers after he was shot. I call on the U.S. Department of Justice to conduct a full and transparent investigation into this incident. The cause of justice requires state and local law enforcement to join in this request as soon as possible."

"I ask the leaders and citizens of Baton Rouge to join me in demonstrating our anger with dignity and demanding proper focus on our cause with perseverance. His family and the citizens of Baton Rouge — especially the citizens of North Baton Rouge — deserve answers and that is what we will seek in a fair, thorough, and transparent way."
Following the nationally headlined situation, Rae debuted the campaign to raise the funds for a scholarship that would go towards Sterling's children. She shared on the initiative's page:
"If you feel helpless, but want to play a small part in easing the burden of #AltonSterling's family, consider donating to this scholarship fund for his 15-year-old son (and his other kids)."
In her final update, Rae declared:
"My mom, upon hearing about this fund, called this new movement a form of #EconomicAnger. It's clear that our dollars (whether through boycotting or through united contributions) are sometimes the loudest way to make our voices heard. We will stand together and we will help our own until we're able to effectively change this system for the better."
Have a crowdfunding offering you'd like to share? Submit an offering for consideration using our Submit a Tip form and we may share it on our site!