Crowdfunding platform for music PledgeMusic has appointed former Sony Music executive, Adam Lekach, as its new senior vice president of marketing. Lekach has held various music positions and was recently vice president of media and partnerships at Mexican Summer. This news comes just as the website finalizes its NoiseTrade and Set.fm acquisition and the newly integrated company will notably have a user-base of more than 3 million highly active music superfans directly engaging with the artists they love.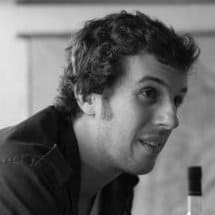 Speaking about Lekach's appointment, CEO of PledgeMuisc, Dominic Pandiscia, reportedly stated:
"Adam Lekach is a highly creative and results-driven digital marketing executive, and we are enormously pleased to have him onboard. He joins PledgeMusic at a pivotal juncture as we begin the process of integrating NoiseTrade and Set.fm. Adam's deep familiarity with the independent and major label worlds will play a key role in boosting our growth opportunities and ensuring we deliver on our guiding premise that there's a better way to experience music."
Lekach is set to report to Pandiscia and will oversee public relations for PledgeMusic.