Money360, a commercial real estate online marketplace lending platform, announced on Thursday it has officially surpassed the $100 million in closed commercial real estate loans with the completion of $15.25 million in recently closed loans.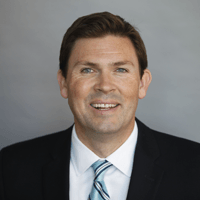 According to CEO and founder of Money360, Evan Gentry, much of the company's most recent growth is caused by the contraction of the commercial mortgage-back securities (CMBS). The company also reported it has seen a 100% increase in borrower applications being rejected by banks and CMBS institutions due to the increased regulations.
Gentry stated:
"The continued growth of our lending platform is a testament to the marketplace's need for non-bank and alternative lenders to fill the void left by banks and the contracting and shifting CMBS market. Leveraging technology and our team's considerable market experience, we continue to disrupt the traditional lending market and demonstrate our ability to source and close quality commercial real estate (CRE) loans."
The online marketplace's recent transactions does include a bridge loan for the acquisition of a multifamily property in Tucson, Arizona; a bridge loan for the renovation of a full-service boutique hotel in Aurora, Ohio; cash-out permanent financing for a single-tenant retail building in Dayton, Ohio; and a bridge loan for the refinance of an anchored shopping center containing 206,257 square feet of rentable area in Jacksonville, Illinois.